PTMC team
23.11 2016
How to connect OANDA broker to PTMC
All the traders of OANDA Forex broker are joined now to PTMC Community! Thanks to the connection with OANDA each trader has the opportunity to carry out the whole trading process via PTMC terminal. Just a few simple steps are needed in order to configure the connection with the correct settings which are described below.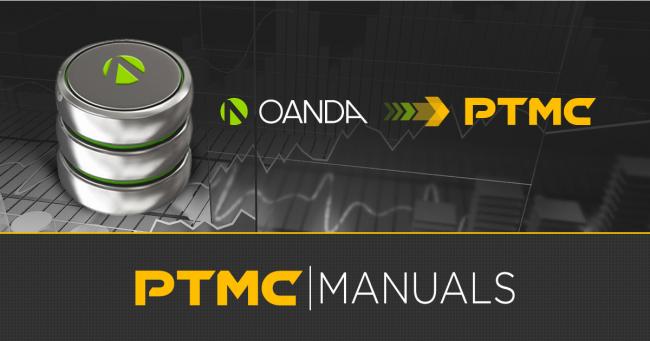 Step-by-step guide to follow for proper configuring the connection:
1. Open real or demo trading account with OANDA. You can do that HERE;
2. Require OANDA's support team to change your account type for it to become compatible with PTMC by contacting their live chat. It is very simple procedure but needed to comply with.
Why do that: OANDA has updated their trading engine which is designed to provide superior order execution. This engine is called "V20 Trading Engine". PTMC doesn't support this type trading engine! More information about this new trading engine here
3. Install PTMC platform in case you haven't done it yet. The complete video manual about how to install the terminal you can find HERE;
4. Launch the terminal;
5. In the Connect to field of the Logon screen, please select OANDA Real or OANDA Demo and click on the Log in button. All the connection settings shall be automatically configured;
Note! If you can not find OANDA in the drop-down list of connections, you have to:
Verify the version of PTMC platform you are using, for it to be the latest one (if it is not so, please update it). You can download the latest available version HERE.
Having launched the terminal, click on the Connection Settings button in the Logon screen;
In the opened window add new connection with the necessary settings.
Here is a video manual on how to set the necessary OANDA connection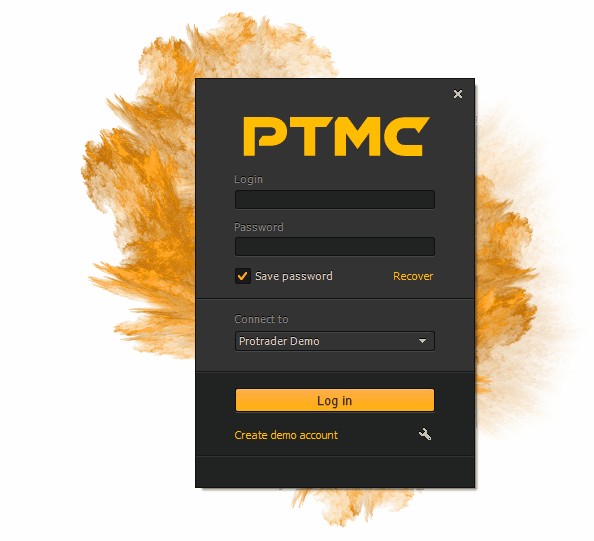 Congratulations!
Now you can enjoy your PTMC trading with OANDA broker!

Japanese users! ATTENTION!
In case you are a trader from Japan, due to a special user verification procedure in this country, for connecting OANDA broker to PTMC terminal, japanese users have to:
1. Follow the LINK;
2. Login using the credentials of your your account (Username and Password);
3. Confirm the data;
4. Choose the API option;
5. Generate your personal token;
6. Run PTMC trading terminal;
7. In the Logon screen fill in the following fields:
Login: it is your OANDA account login (entered by you during the registration or sended to you by the broker);
Password: it is your personal token (from the step №5);
8. Click on the Log in button.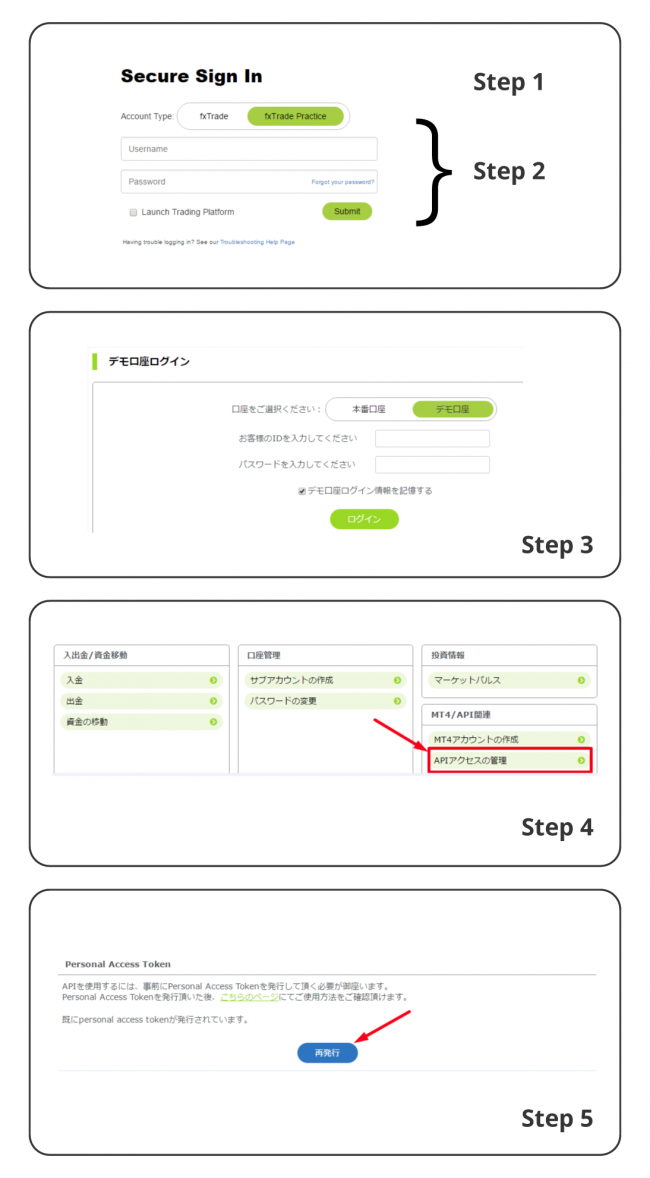 ---
Have not tried PTMC yet? There is no better way to boost knowledge than to use it! Start trading with PTMC now!