PTMC team
25.04 2017
What's new in PTMC: MetaStock, Volume Profile for FX brokers, Hot Buttons, visual updates
We continue moving further and present you our new platform update. This time we have simplified some relevant features, and, in same time, we have widened platform's functionality with new trading connections and tools. Ready for the new step? Then step on!
Added connection to the trusted data feed MetaStock
MetaStock is a market data feed that provides the most comprehensive market information, news, analytics, and fundamentals available in a desktop.One of the MetaStock's key feature is providing safety to its data, so the process of registration and getting connected may require some special attention.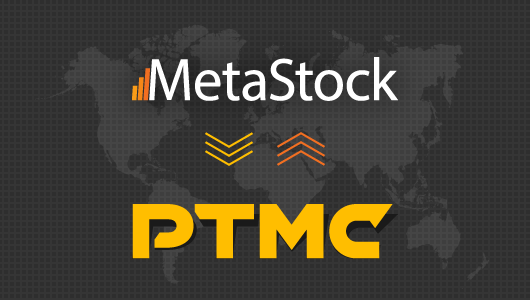 Simplified the process of getting a trial license as well as a mechanism for managing licenses

We know, that even small delay can do some harm in trading. And we want our platform to be as simple in using as it can be, for you to pay the 100% of your attention on the trading process. So, we have decided to simplify the process of getting and managing licenses for PTMC. Do not distract from the trading process anymore!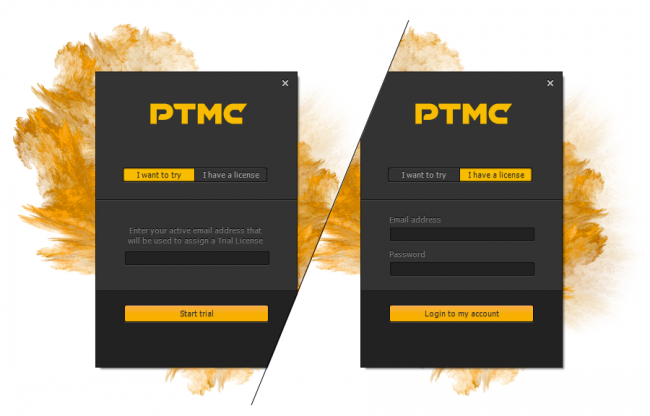 Simultaneous display of Buy&Sell aggregation for Volume Profile was added
Expanding the capabilities and settings of our volumetric tools, we added a simultaneous display of "Buy&Sell volume" for the volume profile. Now on one profile you can see the volume traded by bid and ask, and visually assess which side controls the market.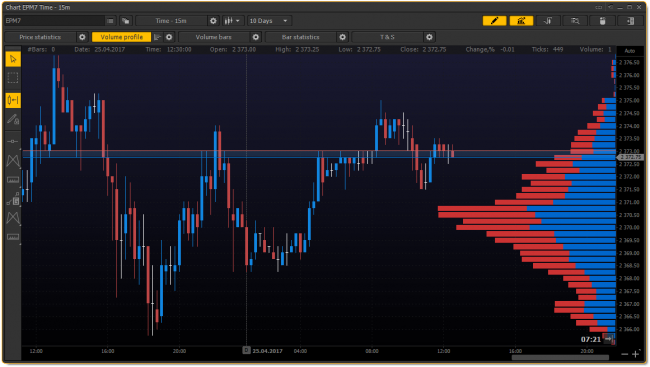 Volume analysis tools for Forex integrations have become available

We received a large number of requests from traders to add a volume profile for forex brokers. We heard you!
Volume Profile is an advanced charting study that displays trading activity over a specified time period at specified price levels. The study plots a histogram on the chart meant to reveal dominant and/or significant price levels based on volume. Essentially, Volume Profile takes the total volume traded at a specific price level during the specified time period and divides the total volume into either buy volume or sell volume and then makes that information easily visible to the trader.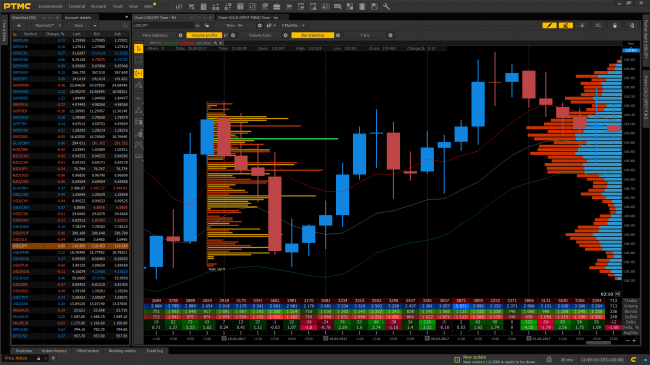 New hot buttons for quick order management (for Market Depth, Matrix, Chart)
Fast reaction is often crucial in trading, that's why in some operations it is good to use hot buttons. That's why we have added some of them for Chart, Market Depth and Matrix panels.
Stop orders by a mouse click on the Market Depth, set autocenter types, cancel last or active orders and lot of more functions are now available with the hotkeys. Be faster, be more successful, be better.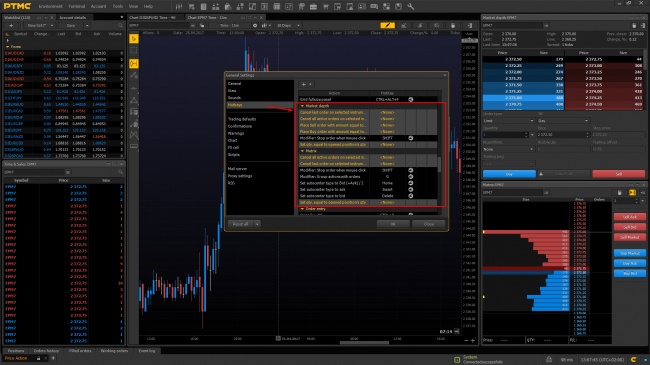 Visual change of chart while hovering over Bars and Candles
Little things make big things happen. We have added a small piece of graphics into the Bras and Candles on the charts, so they are hovering if to put your cursor on them. That will be a small distraction, which sometimes is so desirable for tired and concentrated eyes of the trader.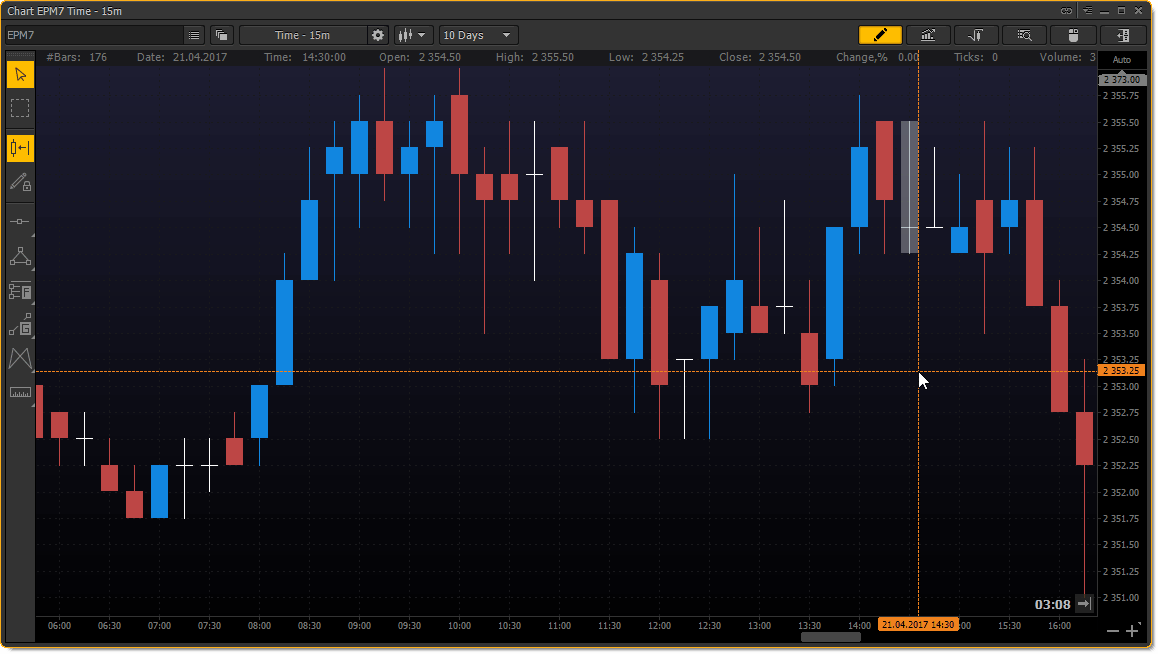 Let us know what you think about this update in the comments, on Forum and in Feature request section.


---
Have not tried PTMC yet? There is no better way to boost knowledge than to use it! Start trading with PTMC now!
No comments yet. Be the first.