Prokaziuk Mikhail
15.11.2016
Directional RSI
Directional RSI is an indicator that combines two valuable features brought from "ParabolicSAR" and "RSI".
Both of them are widely spread on the Internet and both of them have pros and cons. "Parabolic SAR" is used to determine the price reversal points, but sometimes it provides wrong signals, which can lead to the bad trade. A strong solution is to filter "Parabolic SAR" with the reliable tool, which focuses on strength of price formation over a certain period of time. Stand alone, "RSI" is tardy on a highly volatile market, but could serve as a strong filter to "Parabolic SAR". Here is why RSI comes into play. The best part is that this combination guarantees clear entry points in confusing trading.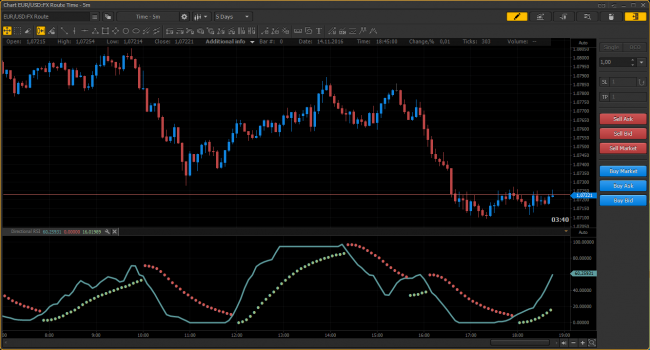 15.11.2016
50
No comments yet. Be the first.