PT3 x64 won't import mq4 files that x32 will import
I was running PT3 x32 on windows 8.1 pro with crashes. Was advised by QA to switch to x64 version. When I tried to import several mq4 indicator files, all failed. However, all of these indicators imported and functioned in the x32 version. What happened?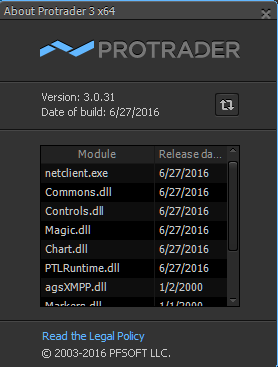 I am running the latest build of PT3; see screen capture.
Replies

PTMC Support |

08.08.2016