Do You Know?
Do you know how powerful it is to know algoScript?
Think about it. Instead of spending hours and hours looking at charts, which will look different in real-time, you can write code for it.
The advantage--you can use the optimizer to get the best value for the RSI, the best time to trade it, best TP and SL, and etc.
Not only that, you build a strategy that satisfies your style of trading. Do you like to win a lot, at the expense of smaller TP and larger SL? Do you hate huge drawdowns? Do you only care about the profits? You can give these values different scores.
Here is a taste of what I was able to do because I put in the work to learn algoScript.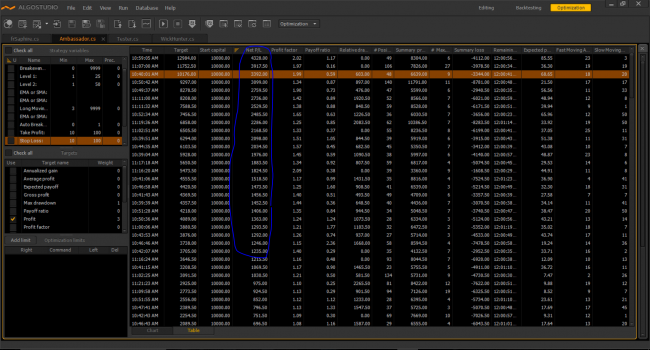 But, I prefer the third one: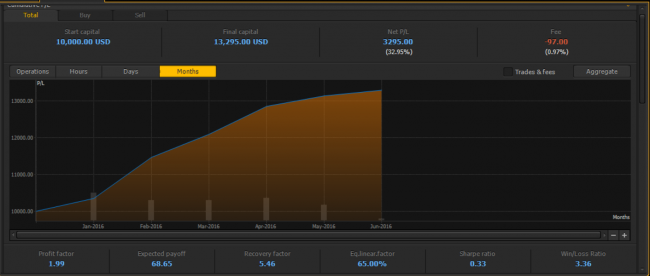 Why? The equity curve looks awesome because drawdown is kept under control. Win percentage around 80% and it is profitable.
You might say, Chris, you suck. Only 32% in 6 months. Well, the leverage was 5:1, which is very small. This was only one pair and I like 8 (EUR/USD, GBP/USD, USD/JPY, AUD/USD, NZD/USD, USD/CAD, AUD/JPY, EUR/JPY) and this is just one of dozens of strategies that one can have. So one can easily make 25% a month trading. Heck, I saw a guy that did over a thousand percent in 3 months of trading. You just have to put in the work and you will start getting phone calls from your account manager requesting that you provide them with education.
And to top it off, I get the optimal parameters for all the pairs I trade. One size doesn't fit all pairs perfectly.
To create algoBots, you need to learn how to speak to computers. The language of the computer in this case--C#. Youtube is an excellent website for that. I also learned some technical things from
Very good professors that have been programming since the 70s.
Thanks
No replies yet