Can not connect to FXCM with real account
The owners of real accounts in FXCM broker may have problems with connecting to the terminal PTMC (error Timeout ...). Below is a guide how to solve this problem.
Important: This guide is suitable only for type of accounts "Standard", "Active trader" and "Premium". If your account has a type "Mini", then, unfortunately, you will not be able to trade on the PTMC platform.
Four simple steps will allow you to start trading through PTMC:
Go to FXCM website and login to MY FXCM (your personal cabinet) for the account you want to move under PTMC platform.
Under Account Settings you will see "Referring Broker Designation", click there, then write full name – Protrader.
Click "Submit" for the request to be made.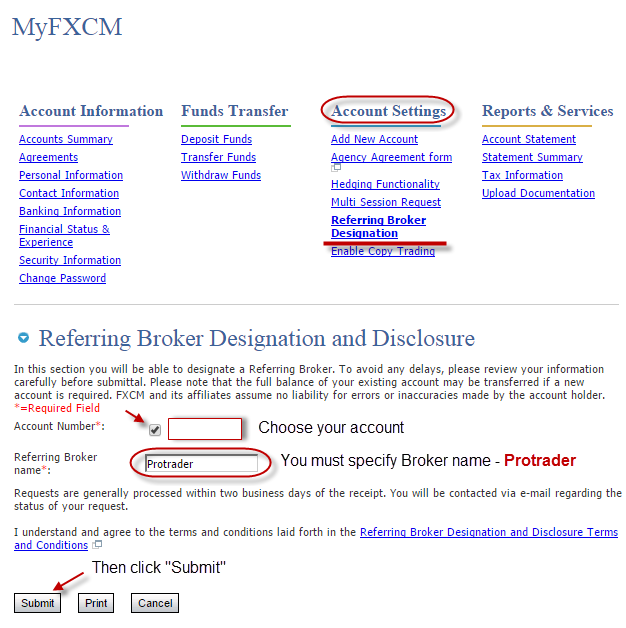 Enjoy your trading with PTMC platform! If you have any additional questions, please contact us immediately.
PTMC team

No replies yet