Interface
TRADES IN ACCOUNT CURRENCY NOT TERM
Hi PTMC, This should have gone without saying but after contacting directly to address the issue and patiently waiting, I'll have to try it here.
By December last year we had the profit of individual trades being displayed in account currency. Then along came a great update that fixed some bugs then but introduced this one change where individual trades are now being displayed in term currency. It is so unproductive to manage individual trades this way because we have to make the conversion all the time just to know the profit in account currency of any given INDIVIDUAL trade.
I don't know a single platform out there that FORCES term currency to display like PTMC does. I don't have a fully functional PTMC ever since I've joined. In December Oanda v20 not supported, which didn't allow hedging, now it does but managing individual positions this way is time consuming when it should be lightening fast, specially when I open multiple positions per pair. I still have to run PTMC along with fxtrade in order to manage things accordingly. As of now, I use PTMC only for charting and displaying these on the grid. The terminal is unusable when compared with the information got from other applications. I've been considering dropping it.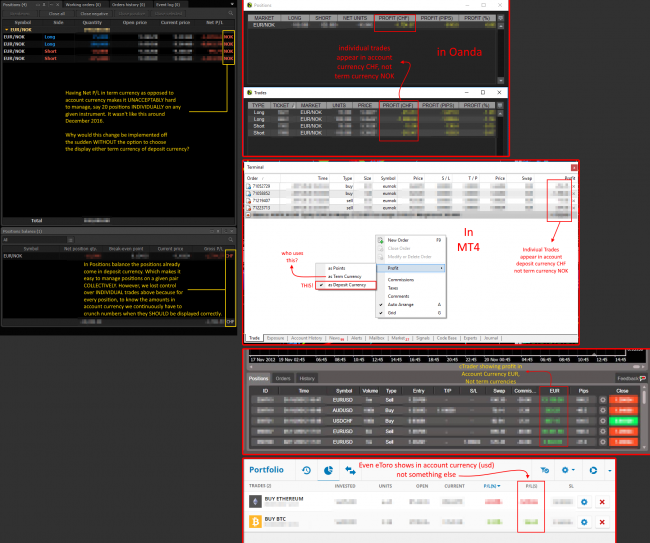 trader
13.05.2017