_____ Konstantin
22.08.2016
Economic News
Access to System.Drawing.Graphics gives a possibilityto draw tooltips, flags and lots of other things on the chart.Colors and appearance can be set up depending on the event importance.
This indicator shows a past and upcoming economic events on the chart. We have taken the forexfactory news feed as the news data source (hope they don't mind).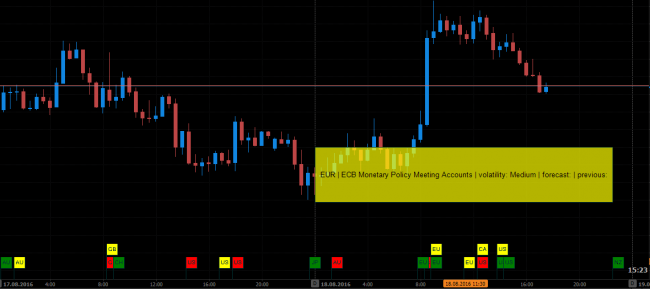 Access to
System.Drawing.Graphics
, give a possibility to
draw on the chart a lots of things

, such as tool tips , flags, and so on.
You can set up colors and appearance, depending on the event importance.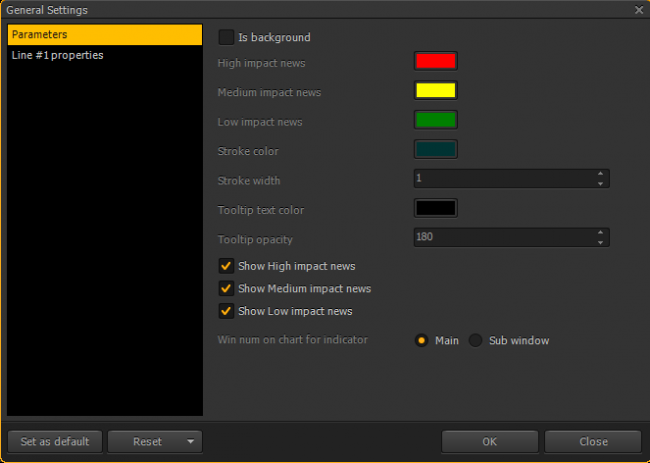 Customize to fit your favorite color scheme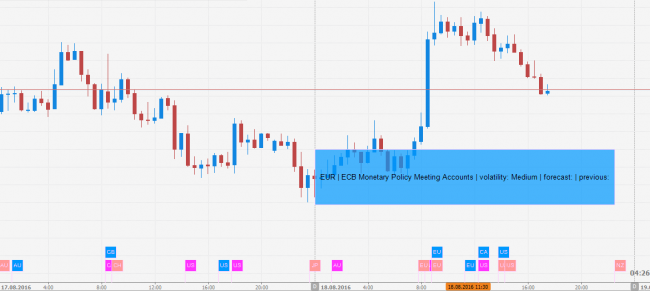 22.08.2016
140