Replies

PTMC Support |

09.08.2016
Hello, Kelly Stephen!
Thank's for your questions.
Hourly chart is built on the current day.
Daily chart is built by sessions.
For example, I have instrument(USD/CAD) with session 18:00-18:00.
Hourly charts is show in normal mode. 1 bar is 1 hour.
The daily charts show by the sessions.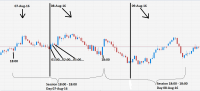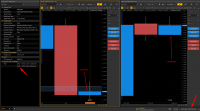 You need to change the time zone so that the session was 00:00 - 00:00
For example, I change from UTC-3:00 to UTC+2:00. After that, I have session 00:00 - 00:00 for instrument(USD/CAD).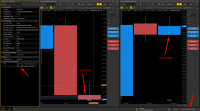 After that, time on the chart will be the identical.

Kelly Stephen |

09.08.2016