Problems with OrdersType.Limit
Hello guys,
My EA is working properly when I choose OrdersType.Market as a parameter for sending orders.
But when I go for OrdersType.Limit something is going wrong. If the order is executed the EA does not recoginize any position. The window "Trading System List" shows ZERO position and all the logic about breakeven and trailing stop does not work.
The regular chart window shows the position as well as the broker.
Am I doing something wrong? Is there a proper way of sending Limit orders?
See picture below: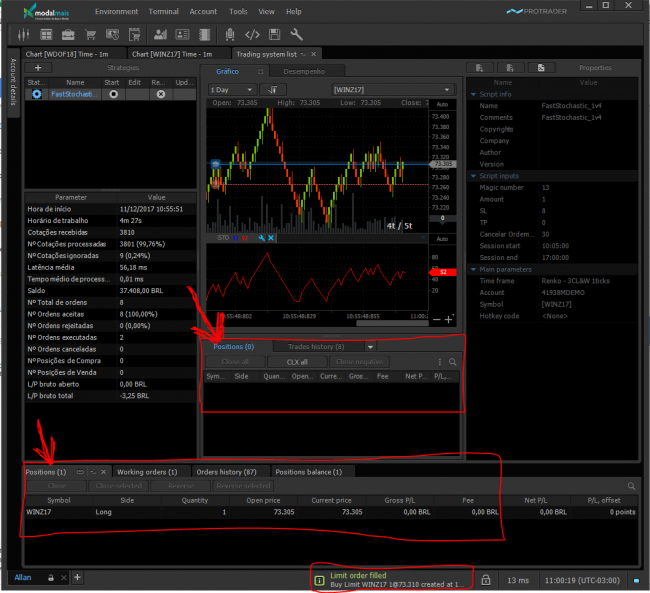 Replies