Different candles when tick chart refresh
Hi,
I am noticing a strange behaviour, don't know if its intentional.
I use tick candlestick charts, and everytime I do a chart refresh, the candles change.

I am submitting 3 screenshots, of the same instrument with the same tick number, but upon taking the screenshot and doing a refresh, the latest candles change.
Examples:
Initial: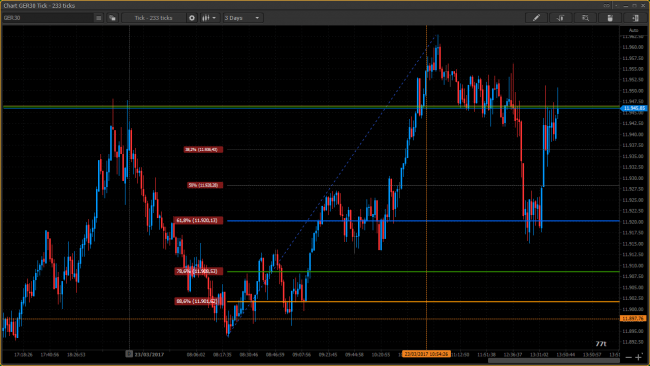 Second screenshot: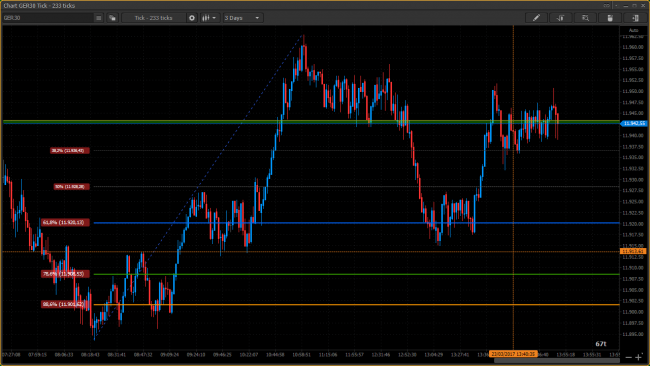 Third screenshot: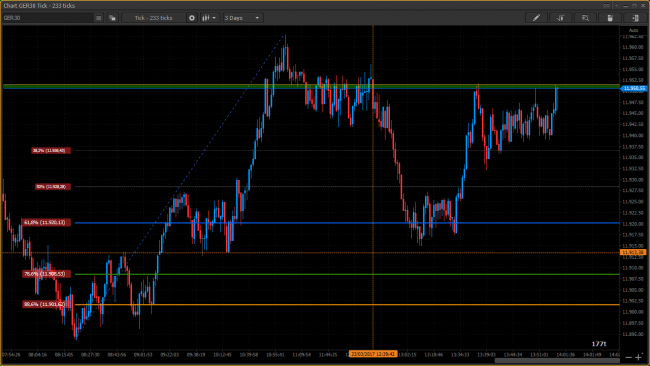 The differences between the first and second screenshots are obvious ( notice the latest few 20 candles ).
In the second and third screenshot, between refreshes, notice the previous top tail is red and then its blue.
The screenshots were done by using the chart , taking a screenshot, refresh, wait some minutes, screenshot and then refresh again. So the differences are between history candles ( after refresh ) against currently drawn candles ( before refreshing again ).
Hope I am explaining it well.
Thanks
PS:
More info:
Comparing with ninja trader:
Seems candles that did not exist before chart load and are drawn afterwards are correct/comparable to what ninjatrader and other tick chart software does. If then, the chart is loaded again, those same candles that were correct, become different, in what seems to be with half tick number.

What I did: Loaded a chart with 233 tick. Waited for some 10/20 candles to appear. Took screenshot. Then did a refresh ( but anything that makes the chart load works ). Candles seem different ( much more candles now ). Changed tick number to 466 ( double 233 ). Compared that now price action looks like what the "live candles" were before loading chart again.
Replies