IQFeed: Pinksheet Stocks Inaccessable
Hello,
IQFeed provides data for both Pinksheet and Nasdaq OTC stocks and often the same symbol will exist on both.
Example: "NTDOY.PK" and "NTDOY".
It seems that PTMC does not show data for Pinksheet stocks, only the Nasdaq OTC.
Using IQFeeds own Market Depth tool the top screenshot shows the Nasdaq OTC variant while the bottom shows the Pinksheets one.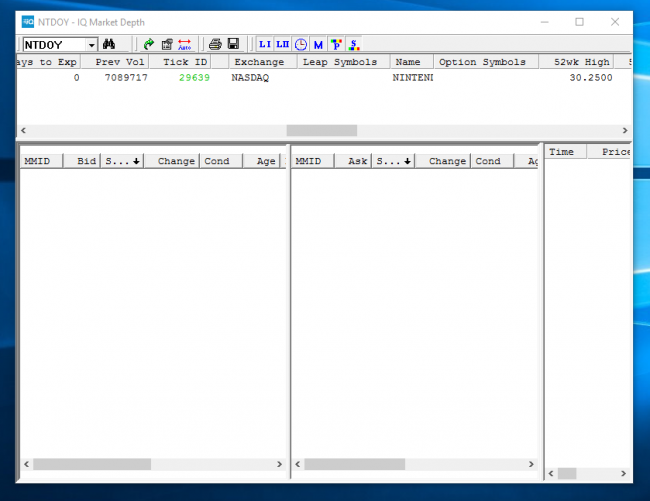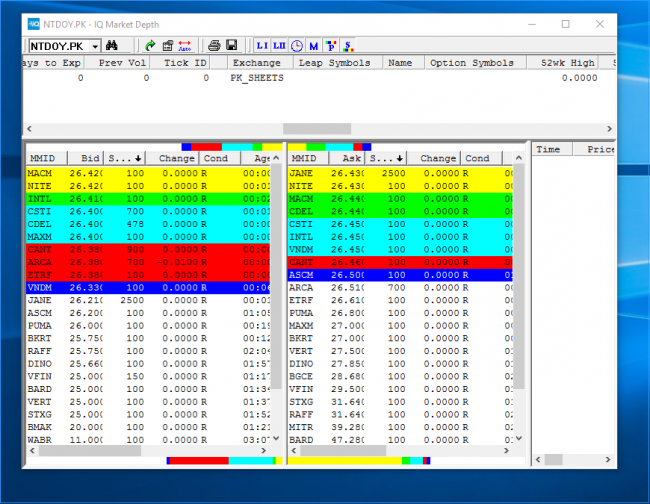 Only the OTC version (with no L2 activity) is available in PTMC
Please note that when searching for Pinksheet stocks with IQFeed, the app MUST append ".PK" to the symbol name. Without doing this, PTMC will return the wrong symbol for Pinksheet searches.
It does not seem to be possible to run a search for Pinksheet stocks from PTMC.
Entering "NTDOY.PK" in the search box returns no result or errors out.
Replies