Volume bars still buggy
I'm going to raise this issue once again, for it is strange, disastrous and absolutely a bug: Volume appears and disappears at random.
Sometimes the whole chart shows volume bars straight after opening the chart. Later on volume bars disappear and only the last few bars show volume.
See the image attached. This was directly after opening PTMC.
This has nothing to do with LMAX giving volume info or not. In Multicharts on the same account at the same moment, i get all the volume info i need. Besides, if LMAX does not send volume info, it would not be randomly visible.
Volume is the most important piece of info for a day trader. All my trading decisions are based on volume.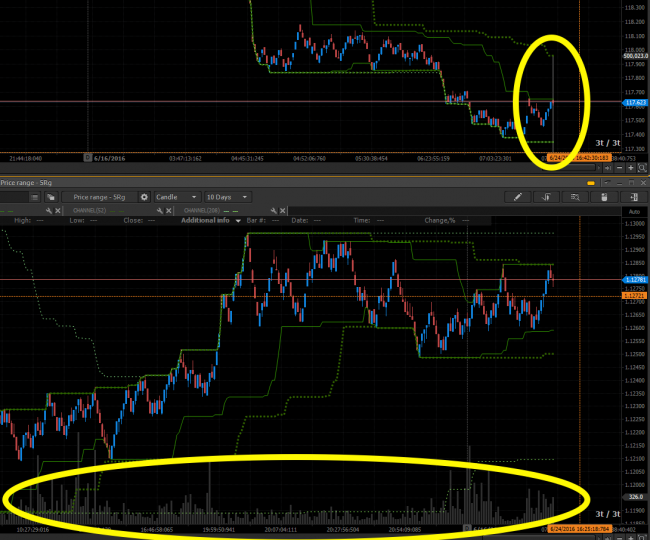 Replies