The Most important Feature OF PTMC Chart Trading
I been using and reviewing and share my Idea and thought for over 2 years with you you guys I see alot of great improvement . The best feature of this PTMC is Chart trading AUTO Trailing (Sl) with the Hook ex:http://prntscr.com/cijsrh and you guys At PTMC Just kill it should be available for IB At Least. What i mean is after you place a market order or any type of order and that order is executed the (SI) hook Disappear it doesn't give the option the click on the hook to remove up and down or to enable auto SI trail on the chart. This best feature chart trading you guys kill the software this one of the key feature that separate your from other software and you kill it.

see Example

Replies

PTMC Support |

16.09.2016
Hello, Hube Ventura!
Thank's for your feedback.
Let's look at the full case.
1. Open the chart for the symbol (for example AUD.CAD)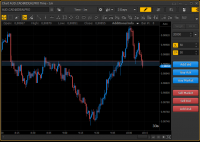 You can set the orders, positions with SL/TP.
2. Open the Position with SL/TP.
SL/TP to position displayed as main orders.
If you set the order with SL/TP, they will be bound to main order.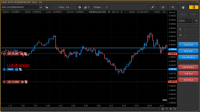 In the interactive brokers isn't possible to convert SL to SL Tr.stop. (Mostly in all cases)
We would have implemented this function, if their API had been provided for this action.
How would you like it to be possible to make?

What we see in your screenshots cannot be done in the Interactive Brokers on PTMC platform. Your screenshots from the another vendors?
Our mind is opened to your suggestions and, if it's possible (and be useful for our community) we'll try to implement those ideas.