Warning - Trading Halt
Hello, i've just downloaded PTMC, connected it to my Interactive Brokers TWS, and logged in.
I have market data subscriptions to the Australian ASX market.
Every time I search, and then click on an ASX stock in the chart window, I see a number of trades pop up immediatly in the 'Time & Sales' window, and i get the pop-up stating that:
"Warning: Trading Halt - 'xxx@ASX'
Warning. On instrument 'xxx@ASX' achieved trading limits. Trading temporarily suspended. Available actions: cancel orders. After halt trading limits will be expanded."
And then the buttons on the chart trader gray out and have an exclamation point.
What is going on here?
Hopefully someone can help.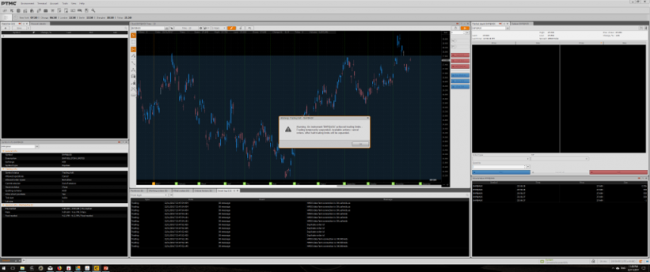 Replies