Symbol Resolution Failure
Hello,
When launching PTMC there are always a few symbols on my watchlist which fail to resolve / populate with information.
TOPS for example will also not load ever. Doesn't matter if it's already on my watch list or if i manually search for and add it, or try to load up a panel for it. (Time and sales, chart, whatever.) It will not load period. I've tried clearing the cache and workspace, same thing.
I also encounter an issue when searching for a symbol when PTMC / the IQFeed client is under load (such as 20+ symbols on a watchlist all moving with volume). If i type a ticker in the search window all at once, like "GALT" (typed quickly, all at once, within one second, one letter immediately after the other) the "No Symbols to Display" message will be shown. If i search again for the same symbol and type "GAL", wait a few seconds and then type the "T", it will find the symbol.
With search in general, in the IQFeed client docs they specifically say to cache the list of symbols they publish on their website and NOT to rely on the IQFeed client's search api as it is unreliable / broken / out of date. The symbol list is published free every night on their site here: QIFeed Symbol List
Screenshot of unresolved symbols: (SAEX at the top)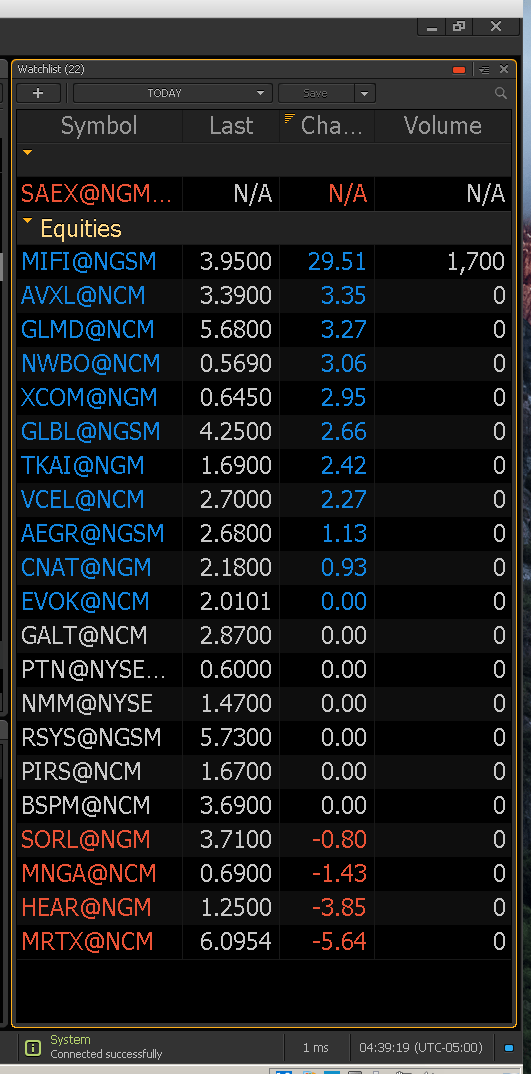 Screenshots of the same symbol not being found and then retyped slowly and being found.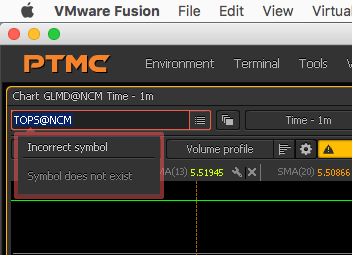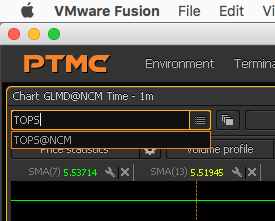 ***NOTE***
Again, this happens for all symbols when the client is under load. Right now since the market is closed, the only way i could make this happen for the screenshot was to search for TOPS. And again, even though it is found, does exist, and has activity, PTMC will not display any data for it.
Screenshot of TOPS resolving using the Market Depth and WatchQuote IQFeed apps: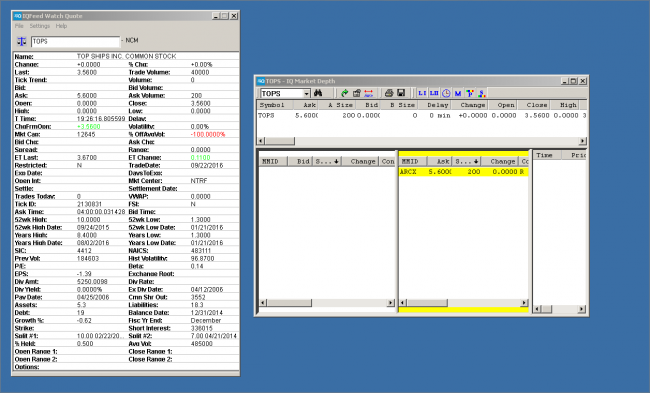 Replies

PTMC Support |

23.09.2016