Connect to LMAX Exchange
This short guide will help you to quickly configure the connection to the LMAX Exchange and get to work on PTMC platform.
First of all, you should download PTMC trading platform of desired version (32 bit or 64 bit), as well as make sure that your PC complies with the minimum requirements:
Windows: 7/8.1/10
2 GHz processor
2 GB dedicated RAM
70 MB available disk space
2. After installing the application, you need to open demo or real account by clicking on the appropriate links on the LMAX Exchange broker page.
3. After opening the account, you need to enter your Login and Password into Logon Screen, select Connected to LMAX Demo or LMAX Real. All connection settings already entered automatically, so you do not need to enter anything.
Click on Log In and start your trading with PTMC.
Important!
If there is no LMAX broker in the connection drop-down list, you should to:
make sure that you use the latest version of the PTMC trading application.
launch Logon Screen and click on the button "Connection Settings"
Add new connection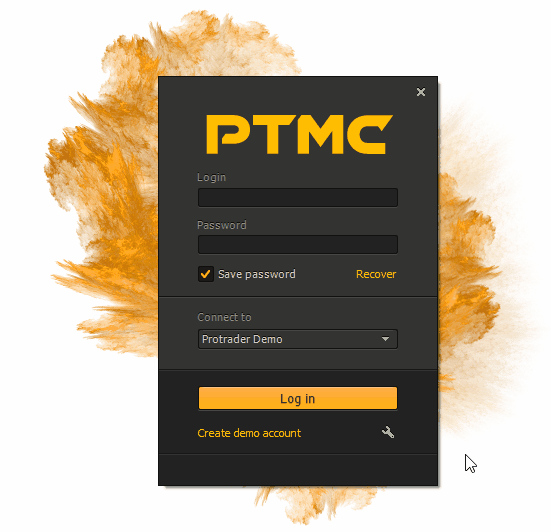 Replies