Feature
Comparison of instruments on chart in "one-click"
PTMC provides nice feature - "Overlays", which allows me to see a few instruments on one chart. But if I decided, for example, to compare history for 5 instruments I need to do a lot of actions: select instruments, specify colors for them and other settings, enable Relative scale, etc. It is so long...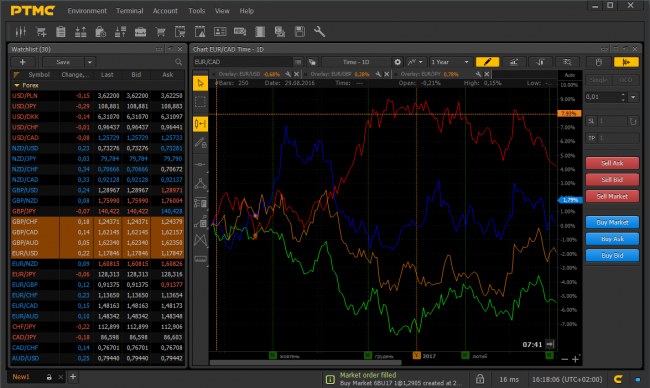 Could you please provide possibility to build such chart directly from the watchlist (for selected instruments)? It would save a lot of time.
Lisichna Arina
21.08.2017
No comments yet. Be the first.