Feature
Smart Chart Order Entry for money management
Hello,
Please, is it possible to improve the Chart Order Entry and Trading Mouse with a Multi Take Profit choice with associated quantity.
I have observed this option on the Nanotrader full platform and I think it is a fast and efficient way to better manage its money management.
Because a drawing spreaks more than a long explanation, I drew an example.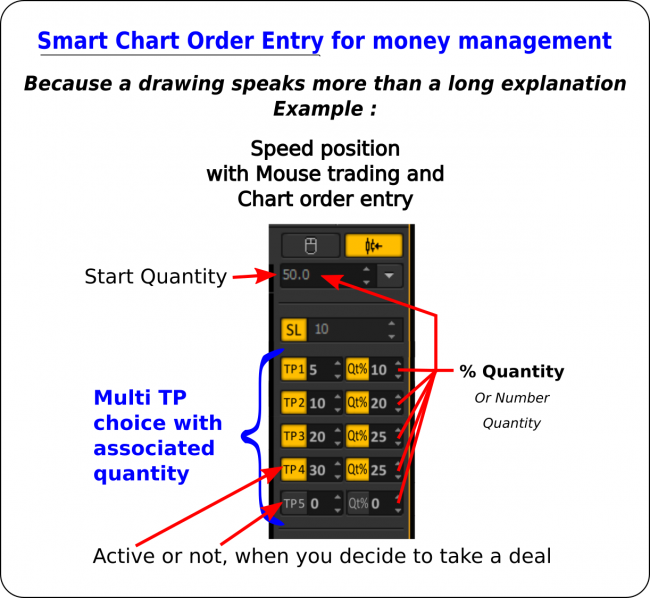 Aonghas
05.08.2018
No comments yet. Be the first.