PTMC team
01.09 2016
Cross Trade connection manual
Hey there, traders!
This short guide will help you to set up connection with PTMC trading platform for participation in the Cross Trade Championship.
If you have not previously used PTMC platform, just download and install it. All the connection options are already set by default. Just select CROSS TRADE connection from the drop-down list and enter your Login and Password.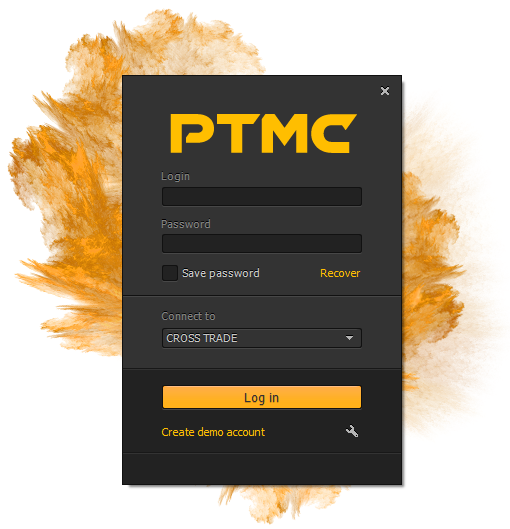 Your Login and Password will be sent to e-mail address.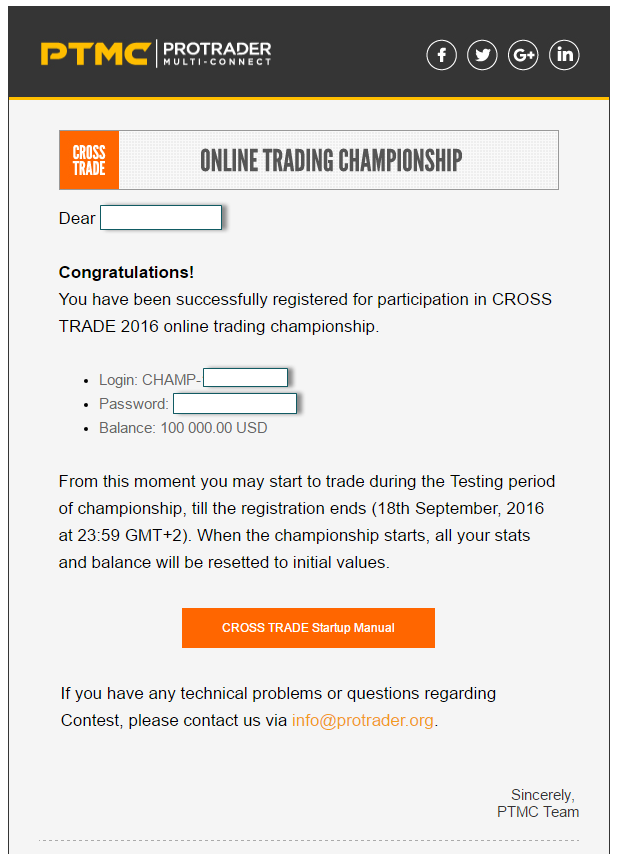 The participants who have earlier used or downloaded PTMC trading platform should configure connection settings.
Method 1
Launch PTMC trading platform with any connection (Protrader Demo or other) and press the button Add CROSS TRADE connection on the top of the platform. The connection will be added to the connection list.

Method 2
You can create Cross trade connection manually
In the Login screen go to the settings and add new connection. Rename it to Cross Trade.
In the drop-down list select the Vendor - PFix
In the Host name field write: champ1.protrader.org, champ2.protrader.org
Enable Secure checkbox.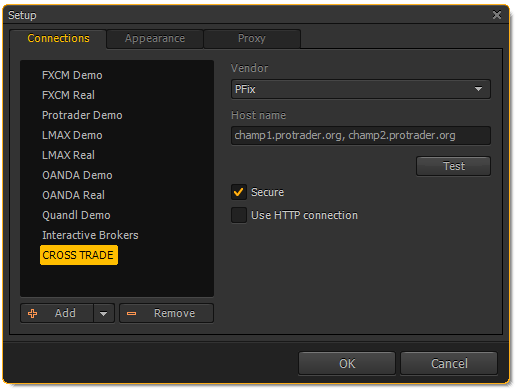 That's all. Now you are ready to take part in Cross Trade Championship!
We are waiting to see you among the winners!
---
Have not tried PTMC yet? There is no better way to boost knowledge than to use it! Start trading with PTMC now!