PTMC team
05.10 2013
Using custom price data in Protrader
Hello there, Protraders!
There's a powerful tool in Protrader, which lets you import and export price data in different ways. You can do this with standard candles and even tick data. This tool is accessible in Algostudio. Go to Database then View.

At first, to start to work with custom price date (not current trade server) you need to create custom trading instrument and then import data to it. Creating of custom instrument (we will be using Dukascopy price data):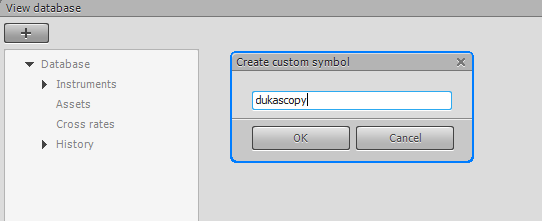 As we use EURUSD prices then let's change settings for custom instrument as follow: Asset class -- Forex, quoting currency -- EUR, lot size -- 100 000, cross price -- 1: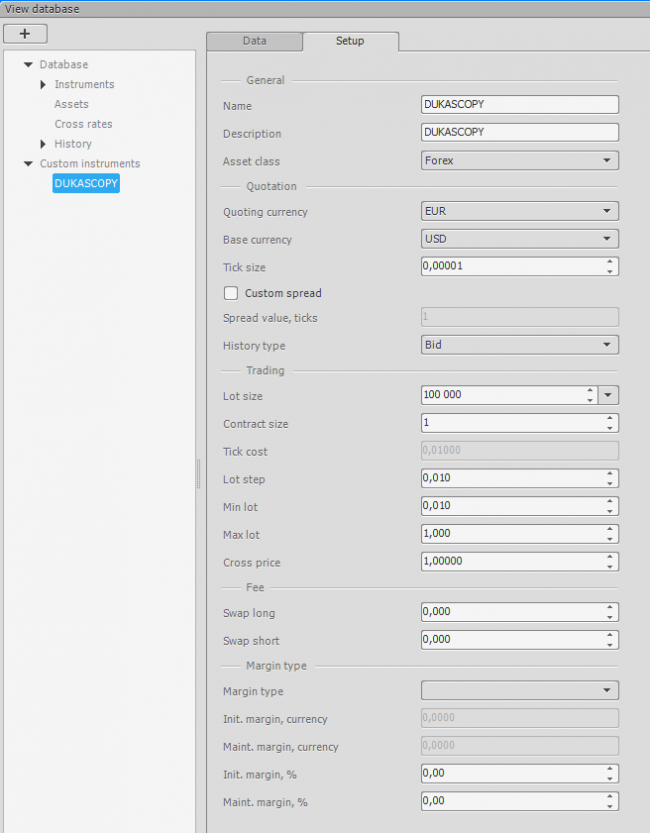 For most precise backtesting of trading strategies we can use tick data with Ask and Bid prices. Let's import them: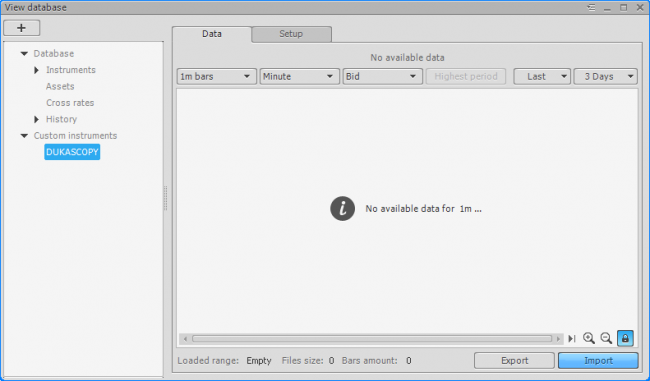 As we can see columns order in the file and in the Import window are different. We can put columns in necessary order by moving them (let's stitch off volumes columns as we are not going to use data from them).
Then let's set data format and time zone (Dukascopy price data has time in GMT time zone), and press "Test import" button: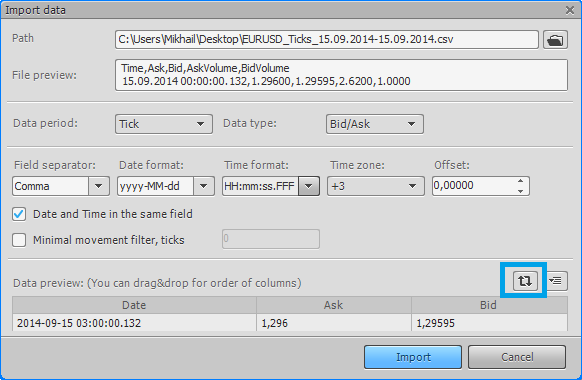 Imported tick date on the chart: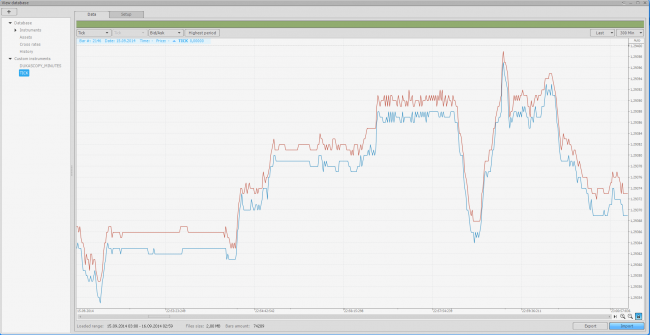 Now, let's import price data in minutes candles by selecting Intraday for Data period. It will take some time to import price data. Usually it goes quick enough. In case it took noticeably big time, then you should check price date for errors. It can be date format changes during the file, data not sorted by date and time, etc.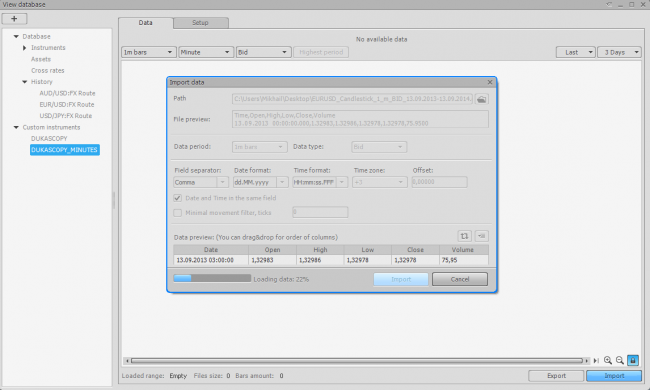 To avoid huge memory consumptions Protrader has a limit for a quantity of price data displayed at once on a chart. To see data for previous dates you should specify the date:
Status bat under the chart says how many data is loaded and for what period: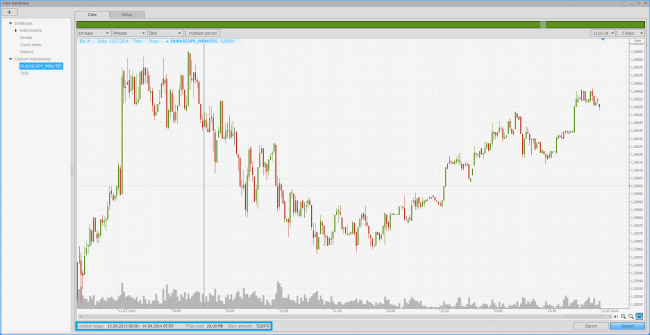 If we need day candles we can import them as well. Or we can build them from minutes candles what we already have: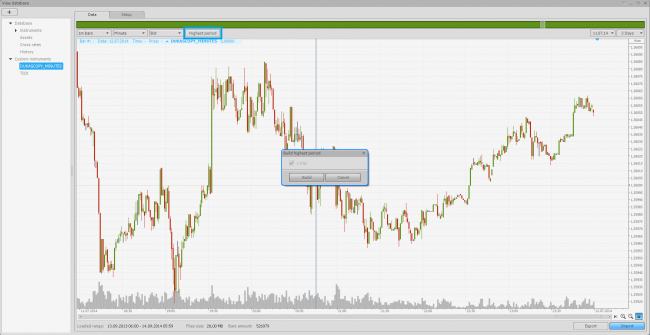 When build of day candles finished let's choose "Day" time frame and 1 Year display period. Built day candles are on the chart: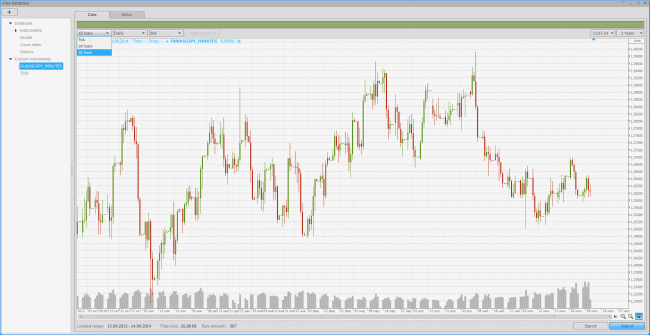 Also we can change/edit values for a given candle. Just open edit bar window by double-click on necessary candle: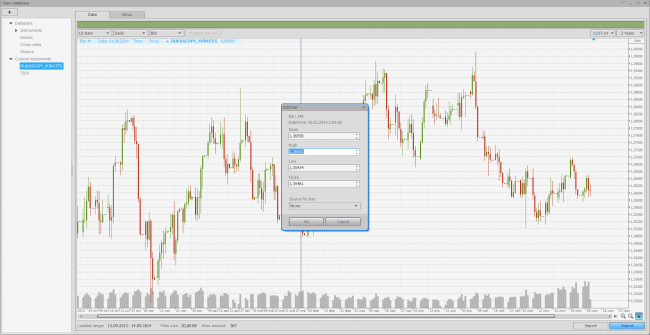 ---
Have not tried PTMC yet? There is no better way to boost knowledge than to use it! Start trading with PTMC now!
No comments yet. Be the first.