PTMC team
30.06 2016
What's new in PTMC (built from 24.06.2016)
Hello Protraders!
We are happy to announce the release of new version of PTMC platform (built from 24.06.16). You will see that we have made significant changes both to visual and functional components since the last version. Let us describe in more details what some new features you can expect from this version.
More deeper historical data
In the earlier versions of the platform the display of history depth was limited from 1 to 6 months on small timeframes. But after analyzing the needs of our forum customers, we decided to increase the history depth of trading instrument up to 1 year for the timeframes ranging from 15 minutes or more.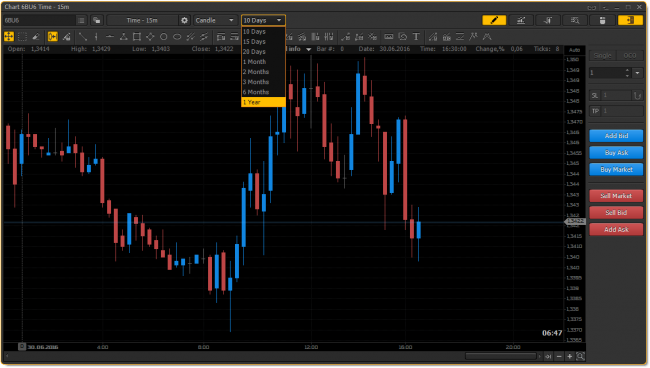 Some Visual improvements
Also we have added some visual improvements that have been suggested by our users:
Drawing tools - it is possible to change the color settings, not only for the lines, but also for labels;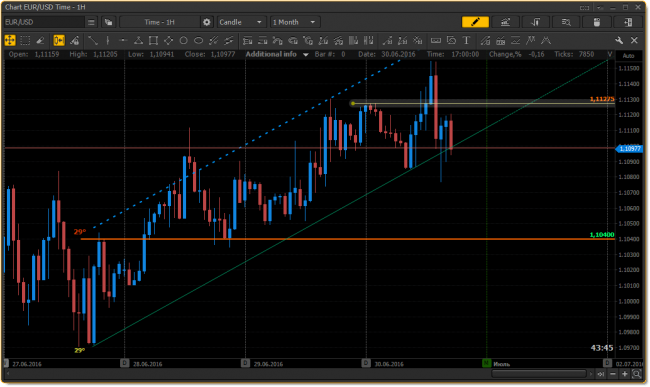 Volume Profile - now the POC (Point of Control) level can be extended to the price scale;
Crosshair font color - every user can tune the crosshair display according to his workspace style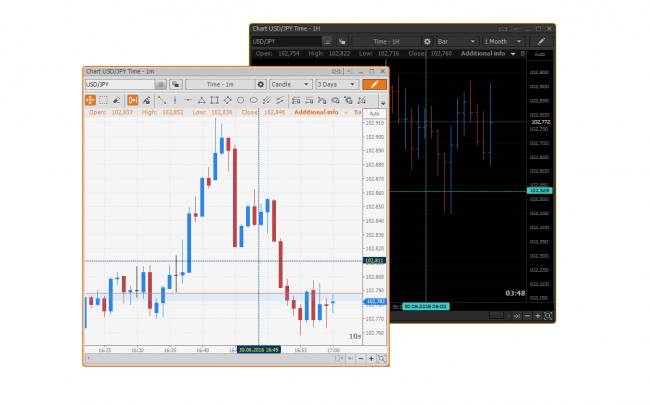 In addition the new hotkey - Bar by bar moving has been added, which allows user to move the chart in one bar step.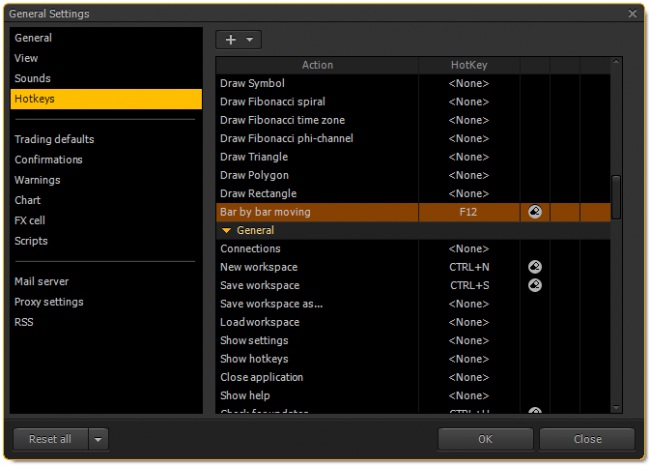 Minor issues
Thanks to our active users, we have fixed a number of inaccuracies when working with LMAX and FXCM brokers. In particular, we have fixed synchronous display of open positions on the chart and in the Positions panel, furthermore we have made some adjustments in displaying of already traded volumes.
We remind that you can
download PTMC trading platform
from our web-site. We hope that you will enjoy the new version, and you will find new PTMC functions useful and convenient to use. If you think that some functionality in PTMC is missing, feel free to offer it in the
Traders Request section
and we will try to implement it in a short term.
---
Have not tried PTMC yet? There is no better way to boost knowledge than to use it! Start trading with PTMC now!
No comments yet. Be the first.