Burhay Vlad
27.06.2016
Giant Ticker indicator
Amid recent request from Protrader user, we introduce a Giant Ticker indicator to our community. This new neat feature (including adjustable font size and color) would allow the trader to follow a price change from multiple screens and on rather big distance. To launch it just open Scripts Lookup in Protrader terminal and import downloaded indicator from your PC.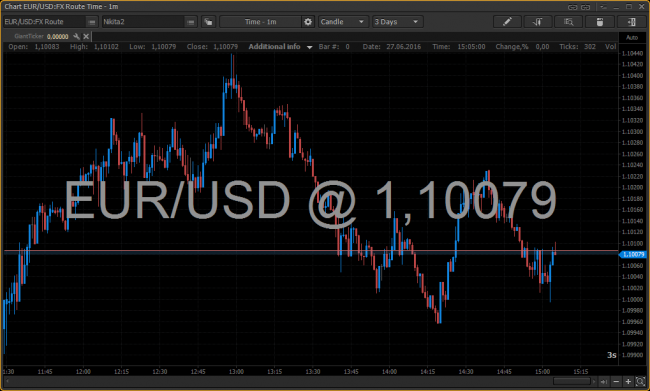 For your reference, we have highlighted few rows of code just to understand how simple it is to do it on your own.
We have added basic parameters for changing text color, price, source, and font size. Check all of them in parameters #region.
Price is set in OnQuote() method to track quote changes.

In OnPaintChart () we simply draw text on the chart with System.Drawing (a C# Class) by using Graphics.DrawString method.

That's it! Really simple and handy! Have a good trading folks.
06.04.2017
97
No comments yet. Be the first.