Kolomiets Nazar
16.01.2017
BPR Indicator
Belkhayate Polynomial Regression(BPR) Indicator is an some kind of support/resistance levels indicator. BPR contains three parameterized deviation zones which are built on calculations of polynomial regression of selected price type as gravity center of a stock movement.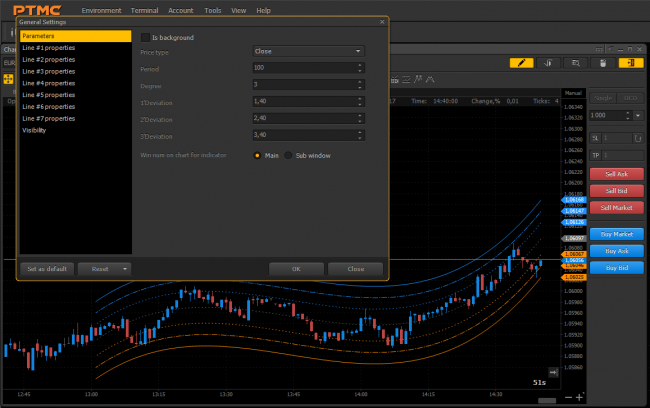 The amplitudes of parametrized deviations should be equal to proportions of the golden number 1.618 to match to the market nature.
16.01.2017
95
No comments yet. Be the first.