PTMC team
30.12.2016
Christmas Indicator!
Merry Christmas and Happy New Year!
PTMC Team congratulates you with the holidays and gives you cheerful mood and holiday atmosphere with our Christmas Indicator! It is very useful during time once market silence occurs. Its holiday spirit focuses on entertain you throughout a gorgeous snowflakes' dance. Nevertheless, it is still an indicator as it calculates current bar size and compares it with previous, therefore you can be sure if market activity arises a heavy snowstorm begins.
We are taking chance to say thank you for choosing our software and improving it via feedbacks, which our team constantly receives. With all of that support, PTMC inevitably becomes better.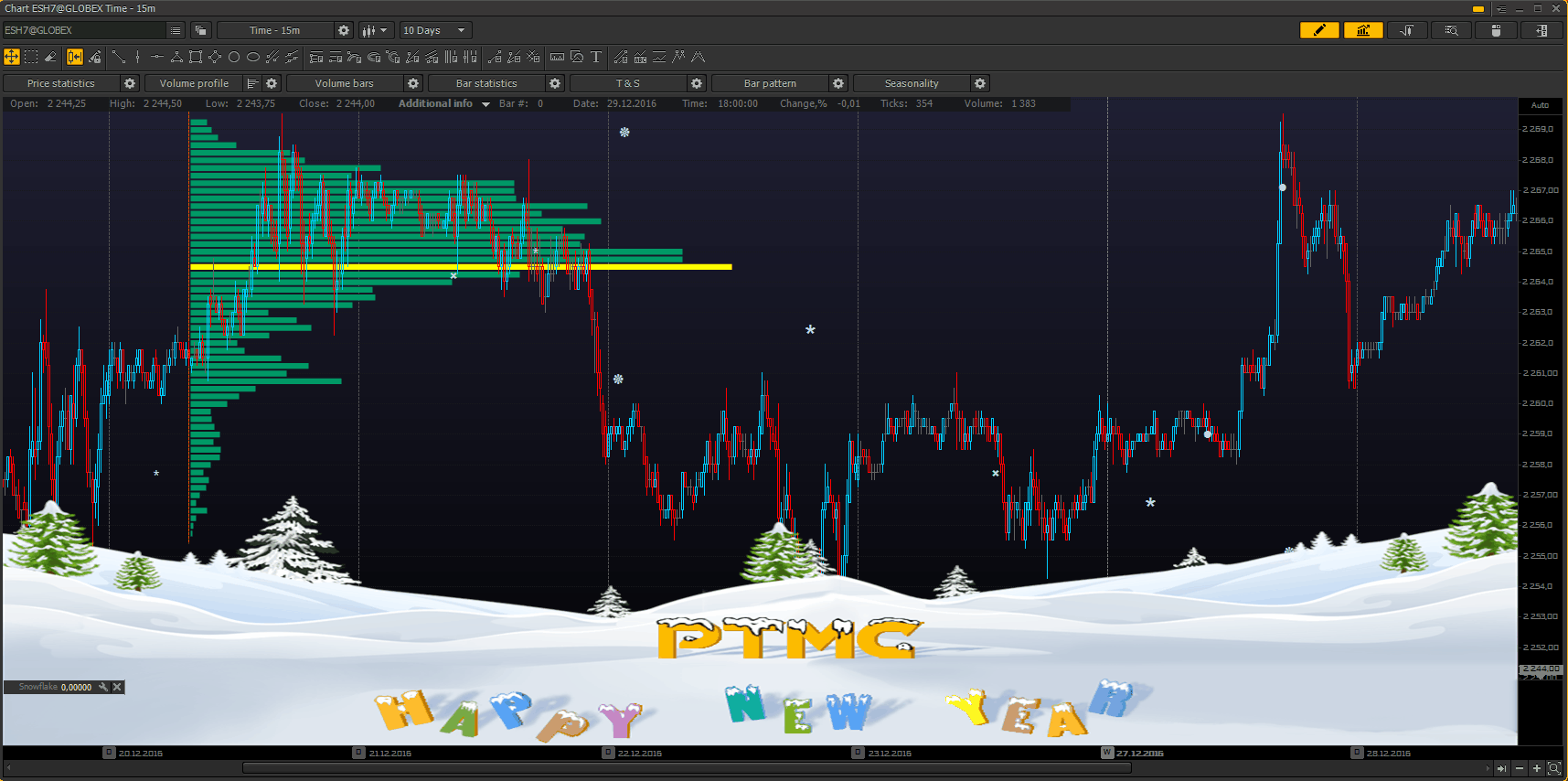 How to install:
Download ChristmasPTMC indicator => Open the chart window => Add indicator => Import => Indicate the path to the downloaded file!
Enjoy the true Christmas trading with PTMC!

29.12.2016
46