Kolomiets Nazar
13.10.2016
USDX indicator
US dollar index USDX is a measuring index of the purchasing power of the US dollar against a basket of foreign currencies. It reflects the international assessment of the dollar value. The US Dollar Index is a geometric mean value of the dollar compared to the euro(EUR), Japanese yen(JPY), British pound(GBP), Canadian dollar(CAD), the Swedish crown(SEK) and the Swiss franc(CHF).
USDX is updated whenever US Dollar markets are opened, which is from Sunday evening New York City local time (early Monday morning Asia time) for 24 hours a day to late Friday afternoon New York City local time.
Calculated in March 1973. The base value of USDX index was accepted the level of 100.00. For example, the level of 105.00 means that the value of the dollar increased by 5.0 percent relative to the baseline values.
USDX goes up when the US dollar "strength" raises in comparing to other currencies.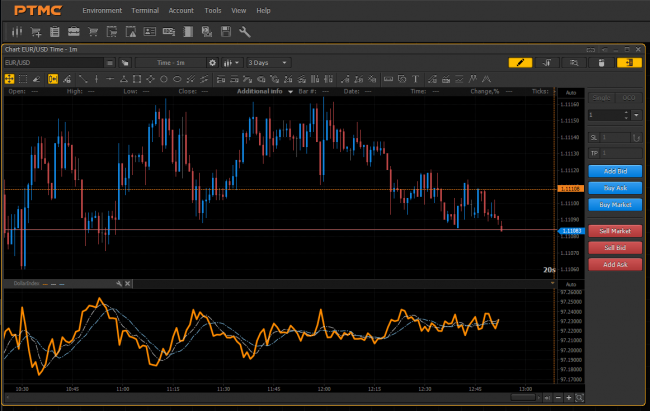 Feature:
Two configurable lines of moving averages for short and long term period were added for better usability
13.12.2017
88