Indicator line style changes when attached to chart
Running Windows 8.1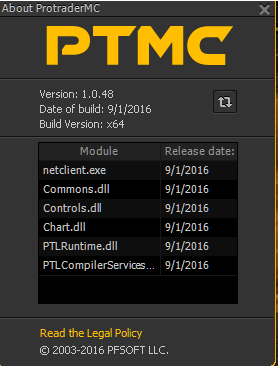 I have a file that I imported into AlgoStudio. The style4 and style5 are set to 2 (Iso Dot) and 3 (Dotted line) respectively in AlgoStudio; see the screen capture.
When I go to PTMC and select that indicator, I see the properties are as expected from the code.with line 4 Iso Dot and line 5 Dotted line. See screen captures.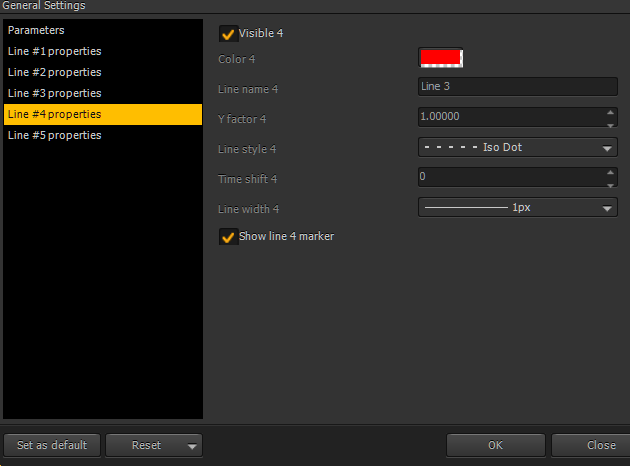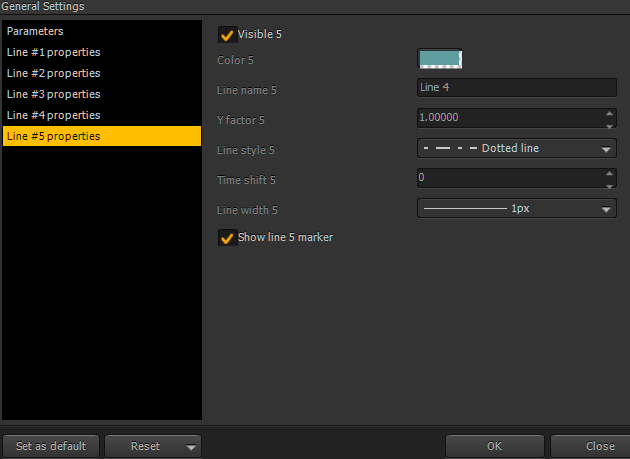 However, when the indicator is displayed on the screen, I see simple lines. When I check the properties, somehow PTMC has changed the line styles from Iso Dot and Dotted line to Line!!!! See screen captures.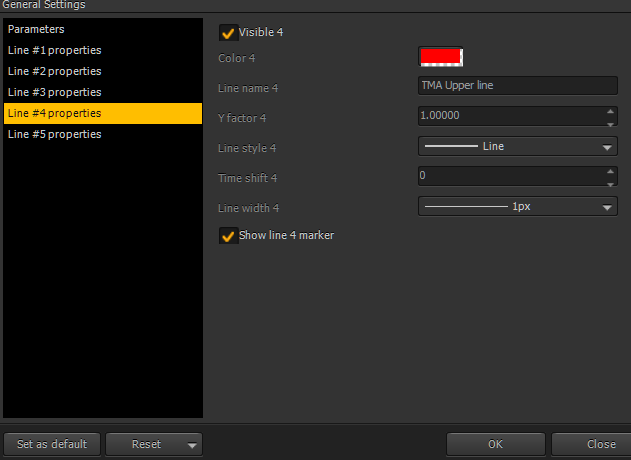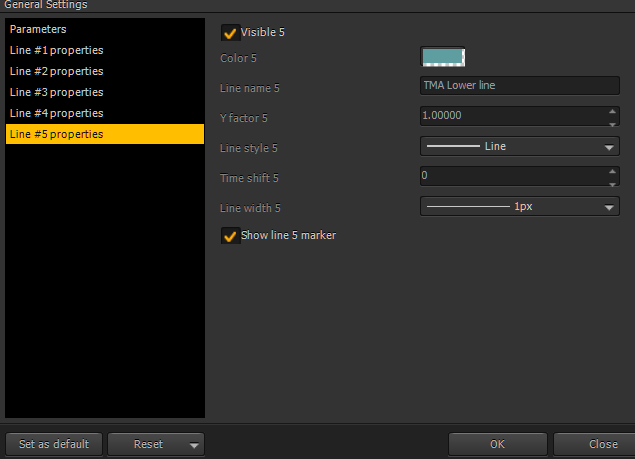 Replies
PTMC Support |

13.10.2016