Issues with new version 1.0.53
Issues with the drawings in the new version of ProTrader (v1.0.53):

1. Sometimes the white blobs that mark the start and end of drawings stay on the chart, no matter what you do.
2. The white blobs appear automatically when a new candle is printed. Also, they appear once you load the workspace.
3. I now have highlighted boxes around all the drawing nubmers. This obscures the candles on the chart. Is there a way to get rid of this highlighting?
4. I would still like to see the start and end point lines of Fibonacci retracements and expansions. In the new version, they only appear once you hover over the lines. Sometimes you hover over the lines and they never appear!
Can you please let me know if there are specific settings where I can change this behaviour?
Please see the attached chart below.
Regards.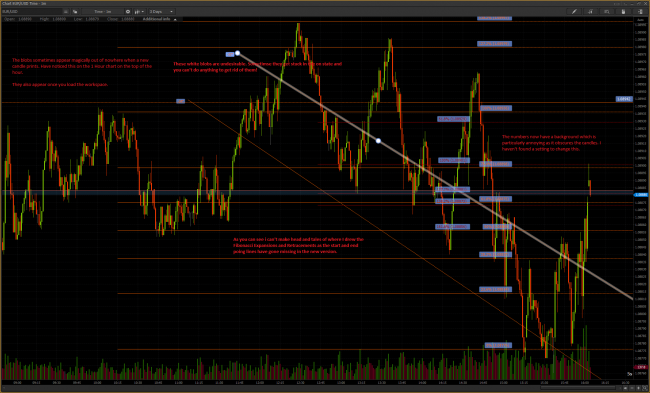 Replies