Interface
Improved P&F charts
Hi,

As a big fan of P&F charts, they should be treated as they were designed.
These charts were designed to be rasterized on graph paper, so it would be great, if PTMC can mimic that. Trend lines are always 45°/135° and the points and figures should be scaled proportionally.
There should also be the graph paper grid, as you cannot create such a grid, because there is no option to set the starting point of the grid. This will also enable printing it, so it's like drawing it on real graph paper (yes, some traders still do that ;-)).
Add the ability to enter numbers and letters for the months in the boxes.
It's easy to code a pattern scanner for these charts, but providing one would be a nice to have, as there is already a candle/bar pattern scanner in PTMC.

Just make PTMC the best P&F charting platform ;-)

Here is an example, how it should look: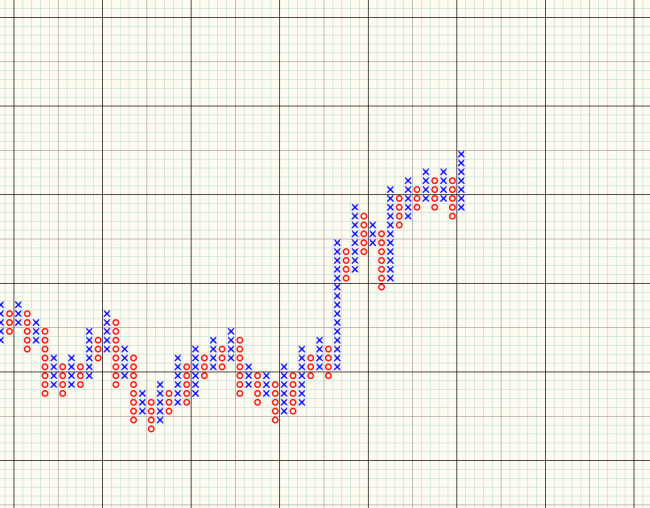 A little animation on how scaling should work: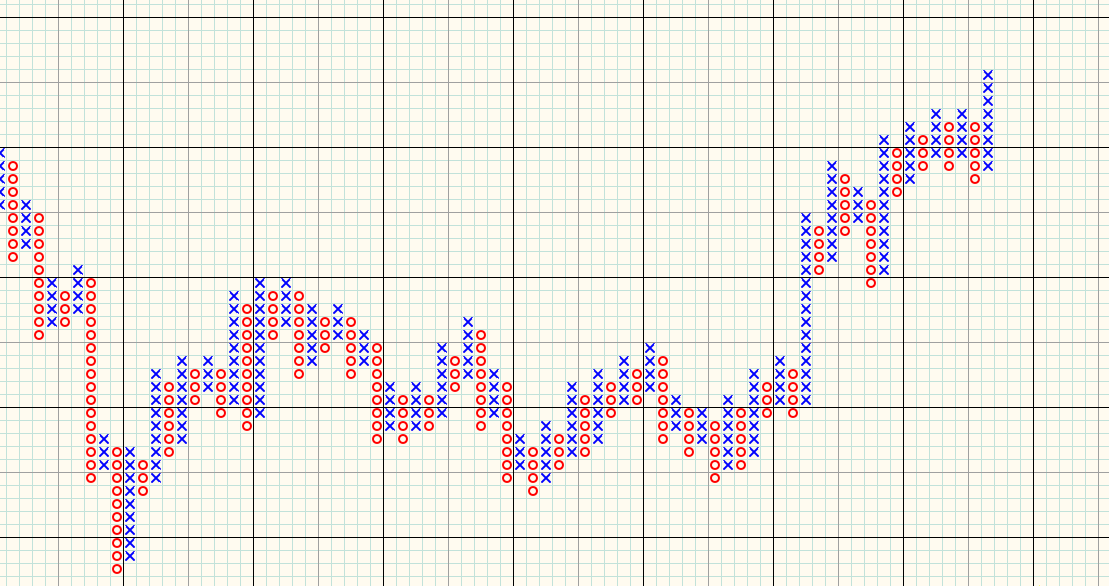 Thanks for considering it!
BeardPower
14.06.2017