Feature
lots-pips calculator
Hello PTMC team
It would be great to have added to platform functionality the ability of when entering orders to be able to calculate the "per pip" value of a certain lot size for the trade, the way FXCM's little gadget does, pictured.
So when you click the chart to enter an order, a box comes up that shows the amount(k) and what that proposed (k) amount is worth in account-currency per pip.
No mental calculation required, just click and go.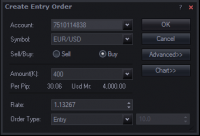 Also right click entry orders could do with being un-nested from right click menu, then new etc, just go straight to it in right click so get in without dithering, my 2 cents.
That means it is already in the first right click menu and not a further scroll over.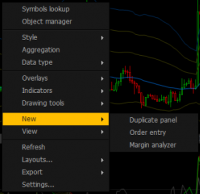 Only way I trade using this gizmo and will be lost without it.
regards
and thanks for the great work you guys do

Robert

kaspo999
09.09.2016