PTMC team
09.06 2017
What's new in PTMC: Renko chart, exercising of American options
Hello, friends!

Constant review of community requests inspires and leads us higher. Every platform update is a new step for the desired title of the number one trading app. Want to make this step together? Check out what we've prepared for you this time in new PTMC Beta:
Completely updated the functionality of the Renko chart and added a display of wicks

A good news for those of you who prefer Renko chart, concerned with price movement. We have updated basic functionality and added some helpful things, like the ability to build the current bar and display of wicks.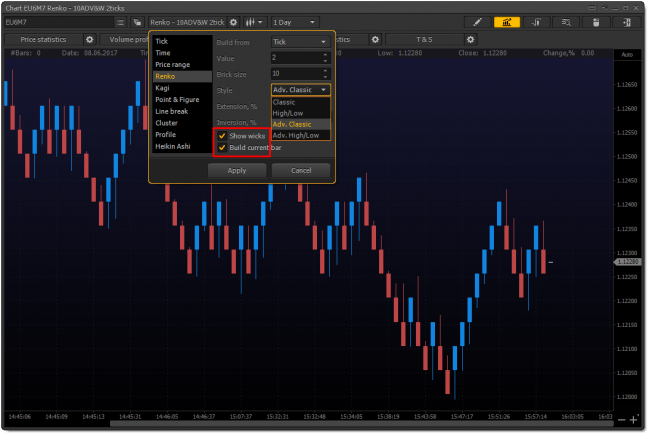 Added a mechanism for exercising of American options at any time before the expiring (only for Interactive Brokers)


Use the advantages of the American options and exercise them at any time before the expiring. You don't have to contact broker for that. Do it in a couple of clicks. Fasten your trading and succeed! Notice, for now, it is only available for Interactive Brokers.

Calculation of PnL positions in real time has been added for Interactive Brokers


One more handful feature for the Interactive Brokers. From this day, calculate both Profit and Loss positions in real time. As well you can monitor the change in your balance in the IB API mode (updates every minute). We have made this feature by user request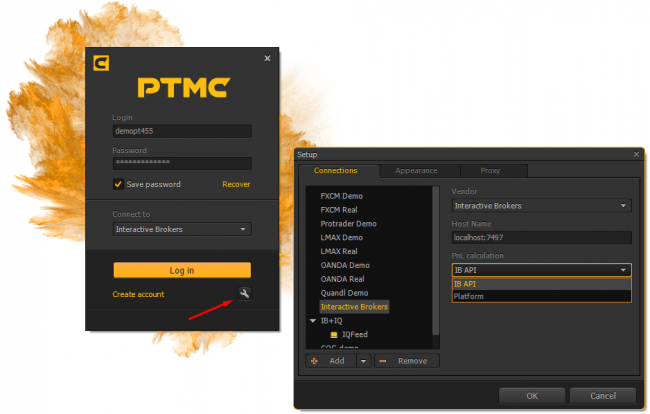 Embedded a new method of sending orders through the FX Cell panel – Trade by mouse down or mouse click
Take a look at the orders sending process from the different angle. Check out the ability to send orders through the FX cell panel by mouse click or mouse down mode.


Added the ability to contact support directly from the platform via Live Chat

We know how essential could time loss be for a trader. From today, you can contact Live Chat for any questions or support directly from the platform. That will save you some time and help to solve issues faster.




Fixed minor bugs on volume analysis tools for CQG
Bugs often appear even in the most meticulously developed products, but it is not an excuse for leaving bugs in the eventual result. So, we have made a grand bug extermination in Volume analysis tools for CQG.
Let us know what you think about this update in the comments, on Forum and in Feature request section.
---
Have not tried PTMC yet? There is no better way to boost knowledge than to use it! Start trading with PTMC now!
No comments yet. Be the first.