PTMC team
03.08 2016
What's new in PTMC (built from 22.07.2016)
Hey there, Friends!

The last month has brought a lot of new and interesting in our product development. Due to our rapidly developing community we were able to implement a number of functional improvements. In addition, increasing popularity among all PTMC traders, encourages us to develop new relationships with brokers and data feeds.
Many of our customers expect the connection to Interactive brokers to fully use PTMC functionality. This integrationprocess is very time-consuming, that is why we decided to split this task into several stages.
The first step is the connection of a reliable quotation data provider that would be able to cover the maximum number of trading instruments. As a data feed we chose IQFeed.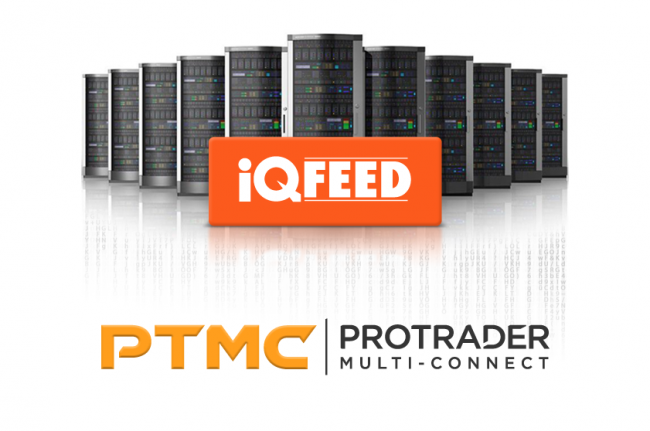 The second step is to connect our platform to Interactive Brokers. At the moment, we have almost completed this process.
In addition to the exchange integrations, we also pay attention to the improvements of our functionality, in particular thanks to our active users.
Background image on the chart that allows to upload custom picture and fully personalize the Chart window.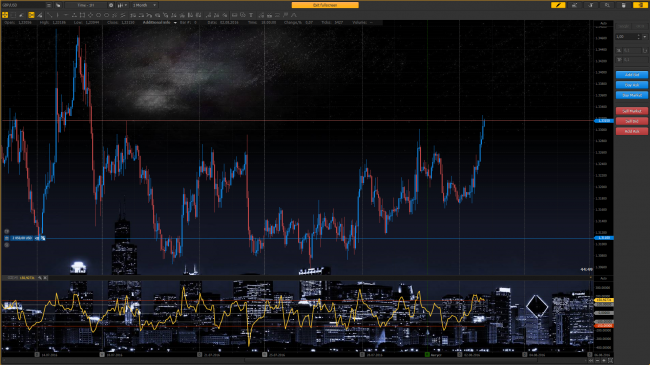 Smaller timeframes for OANDA. Now our traders can use timeframes from 5 seconds and more.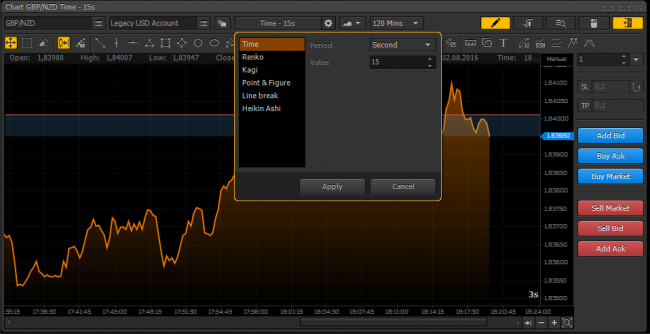 Updated hotkey for "Mouse trading" mode. Creating a New Order became even easier. Just press and hold Ctrl to enable "Mouse trading" mode.
Visual updates for Status bar which optimized new trade events, ping and present time info displaying.

Zooming or panning the chart by wheel scrolling.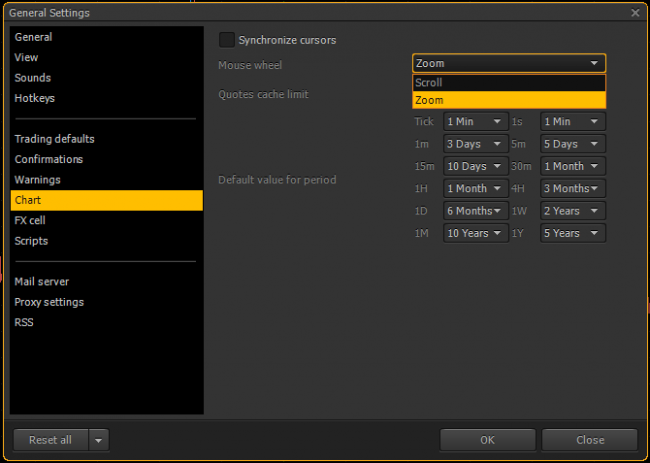 Improvements have concerned not only the trading platform, but our website. In particular, we have added AlgoStudio documentation, referring to which traders will be able to сreate easily their own scripts, plug-ins, indicators, etc.
To start writing your own plugins and scripts for PTMC platform more easily, we have made a step by step manual.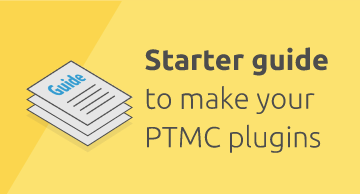 We remind that you can download PTMC trading platform from our web-site. We hope that you will enjoy the new version, and you will find new PTMC functions useful and convenient to use. If you think that some functionality in PTMC is missing, feel free to offer it in the Traders Request section and we will try to implement it in a short term.

---
Have not tried PTMC yet? There is no better way to boost knowledge than to use it! Start trading with PTMC now!
No comments yet. Be the first.