Burhay Vlad
26.12.2016
​Dual Trix Indicator
TRIX is a famous oscillator in the world of trading which considered to be superior to trend-following tools amid its ability to filter market noise by using triple exponential average calculation.
However, it is good practice in building it synergized with another market-timing indicator, which would limit false trade signals, to advance TRIX performance. That is why dual TRIX combination is a good suggestion because slow period line filters fast one and provides reliable entry points. A crossover between two fires entry points and changing direction of the fast line after is the perfect exit. For the manual trade sake, lines' digits are displayed in the upper corner. It will report trader about the direction of the current trend.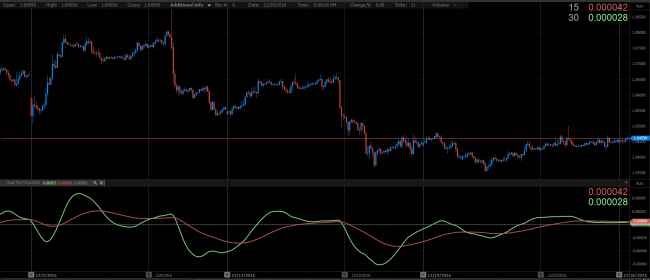 22.03.2017
68
No comments yet. Be the first.