Kolomiets Nazar
11.08.2017
Donchian EA by Oscar Cagigas
The Donchian EA was presented by Oscar Cagigas in the article "The Degree Of Complexity" in Stock&Commodities magazine Feb'14. This EA is based on the trading that acts directly in the price channel (Donchian). The main feature of this EA is a logic that challenges with a package of positions and closes them all together. For exit, it uses an ATR-based exit condition.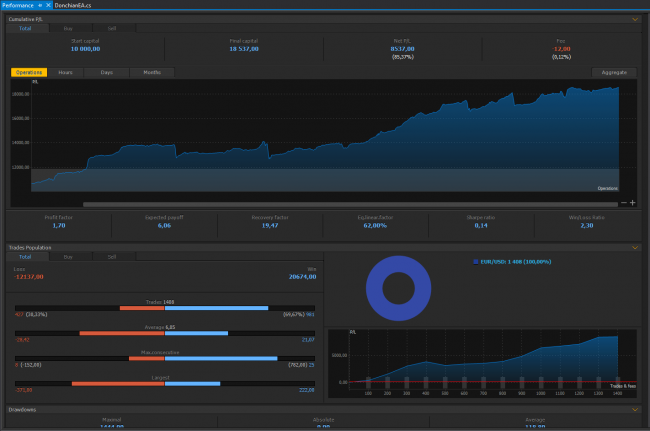 You can manage how many one-sided trades could be allowed for the forming a package of positions.
Good luck!
11.08.2017
280
No comments yet. Be the first.