Prokaziuk Mikhail
28.03.2017
CCI Expert
The CCI Expert is based on simple CCI indicator which is built-in PTMC terminal.
Strategy. The CCI is the oscillator, which helps traders to define places of overbought and oversold. If indicator value is above 150 level (overbought area) - open Sell order. If indicator value is below -150 (oversold area) - open Buy order. The TP and SL orders can be customized in "Script inputs" panel. Results were satisfied along with M15 timeframe, but could be adjusted to any other.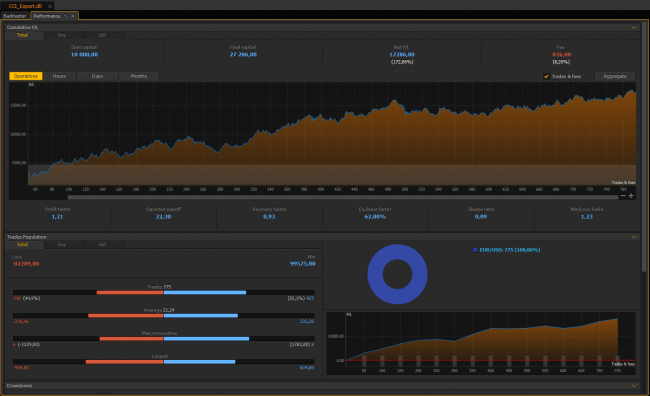 28.03.2017
21
No comments yet. Be the first.