Kolomiets Nazar
06.01.2017
ECOG Indicator
J. F. Ehler's Center of Gravity (ECOG) Indicator is an oscillator that shows overbuying and overselling on market. But It doesn't act like classic oscillators because levels are not established. New peak or bottom are overbuying or overselling of a currency pair respectively to the previous one.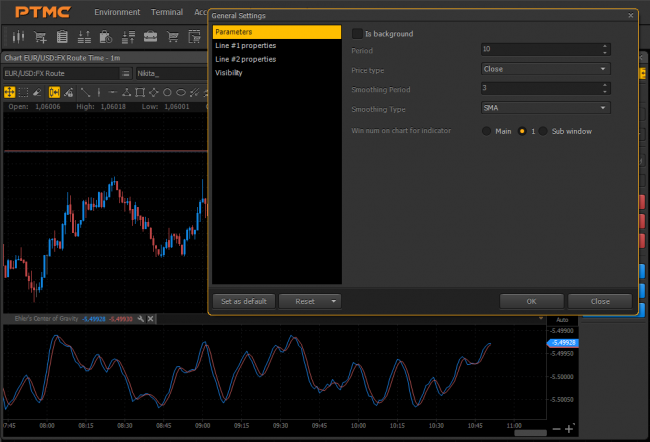 As a version of the adaptive filter, ECOG has minimal price delay and thereby could more accurately show prices pivot.
06.01.2017
30
No comments yet. Be the first.