Kolomiets Nazar
18.08.2017
Slope Divergence EA by Perry Kaufman
The Slope Divergence EA is an example of the trading idea which was described by Perry Kaufman in the article "Slope Divergence: Capitalizing On Uncertainty" Stock&Commodities magazine JUN'14. This EA uses triple-divergence conditions to manage the placing of limit orders. The inner logic also involves into defining how many simultaneous divergences will be as a trading trigger.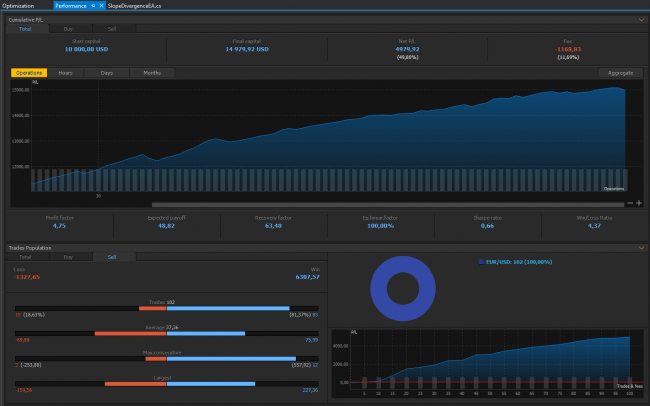 Please note, that It constructed especially for the 1D timeframe.
Good Luck!
18.08.2017
348
No comments yet. Be the first.