Kolomiets Nazar
16.08.2017
MTR EA by Chris Lindgren
Modified True Range (MTR) EA was presented by Chris Lindgren in the article "Kiss & Touch With The Modified True Range" in Stock&Commodities magazine APR'2015. This EA uses a calculation of the well-known ATR but without condition when current high less the current low. This one instrument EA operates with market orders and uses 1D timeframe. The risk management is built on the SL/TP values and 3-days lowest and highest prices against the current one low/high prices are used as exit conditions.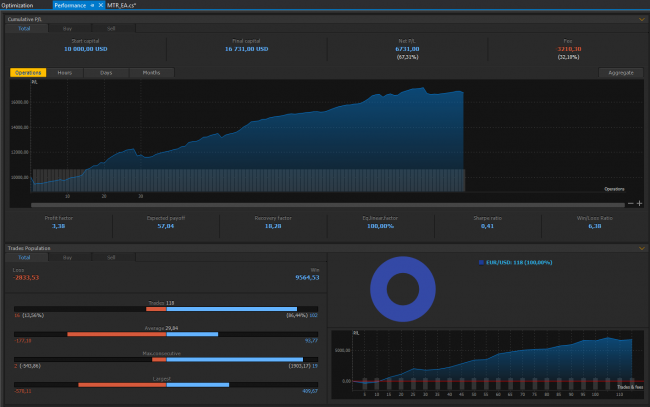 EA has a variable "Goal in Ticks", as a value of needed price range in ticks to reach the goal. And another variable "Threshold,%" that compares with a moving averaged(relative to 100%) value of the MTR > Goal.
Good Luck!
16.08.2017
209
No comments yet. Be the first.