Prokaziuk Mikhail
30.12.2016
Fractal Adaptive Moving Average indicator
Fractal Adaptive Moving Average (FrAMA) is a technical indicator that was developed by John Ehlers. The indicator is based on the algorithm of EMA, which smoothing factor is calculated by current fractal dimension of the price series.
The main feature that differs it from standard MA is ability to follow strong trend movements and able to distinguish moments of price consolidation.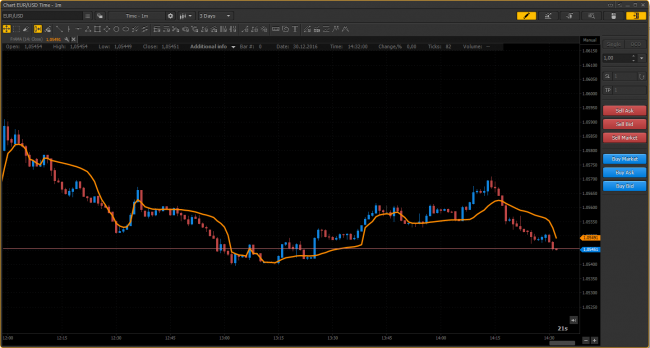 30.12.2016
49
No comments yet. Be the first.