Kolomiets Nazar
23.12.2016
JurX Indicator
JurX indicator it's a kind of combination Jurik Moving Average(JMA) and ultra-linear smoothing. It provides an alternative way to smooth incoming prices in a slow adaptive trend line. Both algorithms represent price filters and also JMA is finishing the smoothing process in given indicator.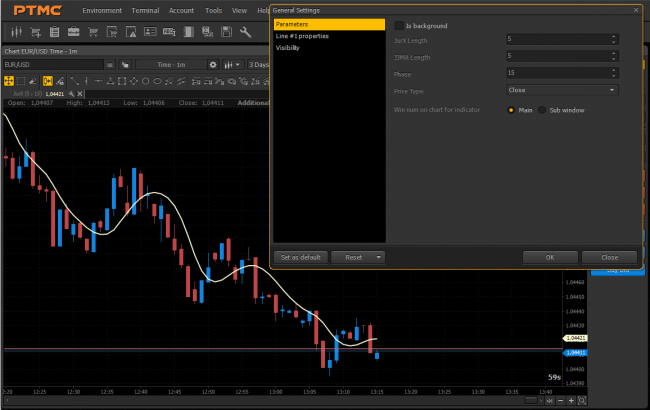 Parameters:
JurX Length – period of ultra linear smoothing
JJMA Length/Phase - JMA's relevant parameters
As result, we have one more variation of using smoothing algorithms and some sketch to build it's own on a new idea.

23.12.2016
40
No comments yet. Be the first.