Prokaziuk Mikhail
01.06.2017
Open Interest Index indicator
The OII (Open Interest Index) is an useful indicator which helps traders to get info about "Open Interest" for selected future. It retrieves values for calculation from "COT Legacy" reports which is published at CFTC.
It can work in two modes :
"Open Interest" - show values, without doing any calculations.
"Open Interest Index" - calculate "open interest" by using stochastic formula.
Recommended timeframes are Daily or Weekly. When you launch it first, the indicator will download necessary reports, save them on disk and analyze data. Also, the trader shouldn't update reports, because the indicator itself controls this process. Time for update is Friday after 16:00 (by default), but you can change it.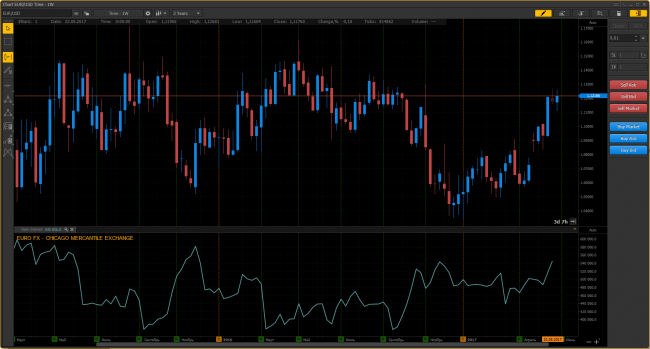 01.06.2017
60
No comments yet. Be the first.