Kolomiets Nazar
11.01.2017
Rabbit Indicator
Rabbit Indicator it's quite genuine support/resistance levels for certain currency pair. it's frequently useful in strategies within direct/inverted pending orders.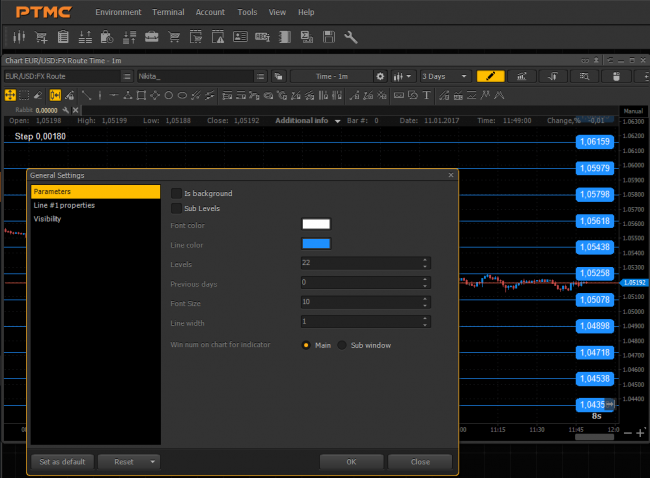 Parameters:
Step - is a distance between levels which measured in points
Previous days - a day-bar shift from which will be taken prices to calculate (0 - current, 1 - yesterday, -1 - tomorrow)
11.01.2017
39
No comments yet. Be the first.