Kolomiets Nazar
27.06.2017
Trend&Pullback Pair Trading EA
The Trend&Pullback Pair Trading EA is a continuation of series dedicated to multi-instrument trading strategy. The basis of it was presented by Domenico D'Errico in the "Pair Trading With A Twist." article in Stock&Commodities Dec'2016. The main aspect of this EA is to manage a trading simultaneously on two different instruments by assuming their spread calculation.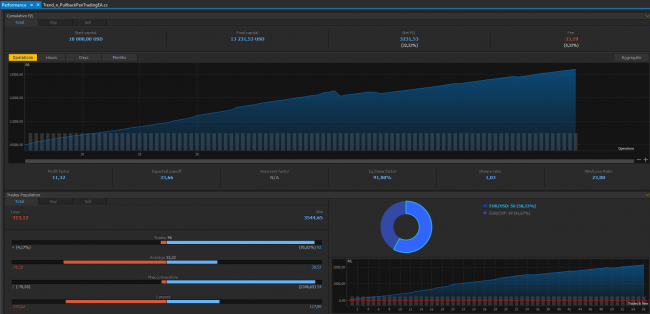 For better results, you may run some tools to calculate a resulting correlation between selected instruments and take the highest one.

Good Luck!
27.06.2017
222
No comments yet. Be the first.