Kolomiets Nazar
05.04.2017
Holt's EMA EA
The Holt's Exponential Moving Average (HEMA) EA is built on minimum lag forecasting also known as double exponential smoothing. Like doing standartly for strategies with moving averages, we will use slow and fast(trigger) lines of HEMA and take trading signals on theirs crossing.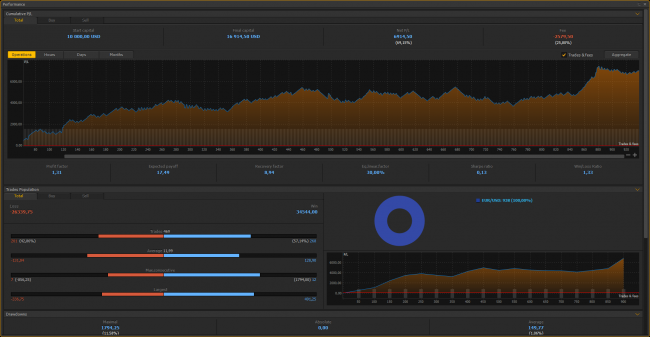 Going further, We can control line change speed by checking HEMA's line slope angle to improve profit and reduce losses.
Take a mention that to use EA in terminal you also need to have HEMA indicator on which it was built.
Good Luck!
05.04.2017
199