Kolomiets Nazar
22.12.2016
CCFp Cluster Indicator
Complex Common Frames percent (CCFp) - it is a complex trend following cluster indicator that shows the general tendency, so it indicates which signals are preferable at this moment, bullish or bearish.
A distinctive trait of the indicator is the balance line is the sum of the indicator's currency lines at any moment is always zero, the regardless quantity of currencies involved in the cluster. If the currency is close to balance line (zero line), it indicates that the currency is in balance relative to other currencies.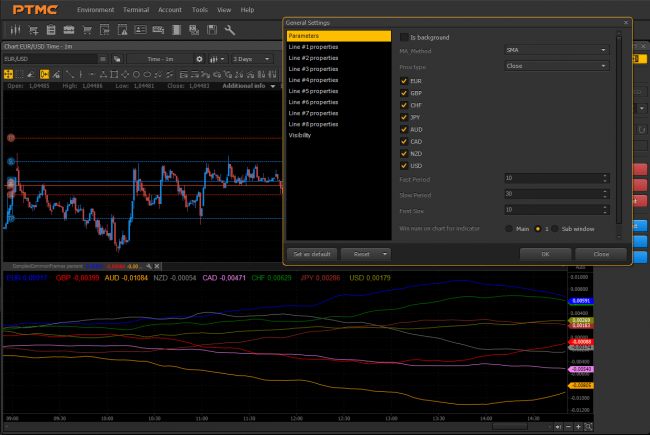 This indicator is using the relative values in order to neglect the distortion caused by the weight of the individual currencies.

Furthermore given indicator takes into account the impact of higher time frames, and could show the perspective currency pairs more accurate.

22.12.2016
41
No comments yet. Be the first.