Prokaziuk Mikhail
25.04.2017
Cumulative Volume Index indicator
The Cumulative Volume Index (CVI) indicator shows movement of funds into and out of market. It calculates the difference between volumes based on the change of last two bars.
Signals. It can be used for determining the trend. Any divergences between the CVI and the market index are signals of a correction in the future.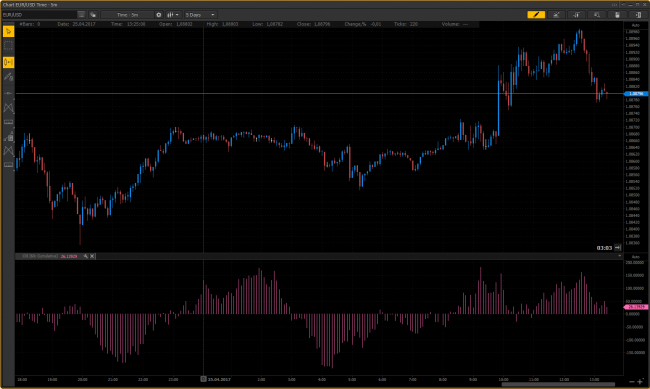 25.04.2017
115
No comments yet. Be the first.