Kolomiets Nazar
24.11.2016
Jose Silva's MA RSI indicator
This indicator is an implementation of Jose Silva's formulas that tightens EMA on RSI overbought/oversold levels and increases EMA periods on low RSI volatility.
Like most of the indicators, this one makes it possible to detect various features and patterns in price dynamics which are invisible to the naked eye. The main aspect that inspires to explore this variation is available strategies that are built on given signals.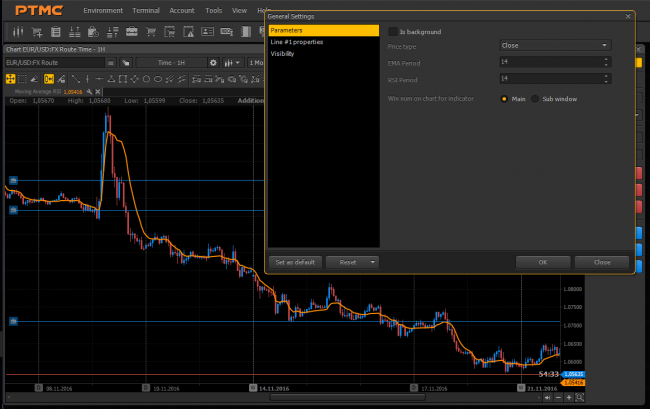 Based on this, traders can assume further price movement and adjust the strategy. Good Luck!

24.11.2016
43
No comments yet. Be the first.