Prokaziuk Mikhail
18.11.2016
ZigZagMomentum indicator
Another variation of foreknown typed indicators is available to PTMC community. Pursuing a technical market analyze, both "ZigZag" and "Momentum" tools are fine but yet not perfect.
The "Momentum" indicator measures the amount of price change over a certain period. In most cases, the momentum indicator result is advancing towards the main price movement, however, wrong signals are inevitable.
The "ZigZag" indicator eases reading charts since it only shows the most significant changes and reversals.
The new version of synergized ZigZagMomentum indicator differs from the classic interpretation by drawn lines which connect local max and min points based on the Momentum value instead of bar's data. A result of this combination satisfies expectations, so don't hesitate and give it a try.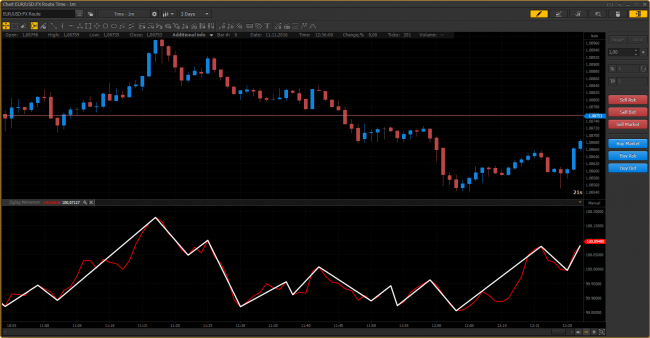 18.11.2016
121
No comments yet. Be the first.