Prokaziuk Mikhail
05.01.2017
Mass Index indicator
The Mass Index (MI) indicator was developed by Donald Dorcy to identify reversals of trends in the market. Its algorithm based on the principle of changing the width of the range between the extremums of the price. Mass Index increases upon expansion of bands and decreases during its contraction.
When the value jumps over 27 and then drops below 26.5, creating so-called "bulge", it signals that instrument is ready to change its price course. A gap between 26.5 and 27 considered to be a rather volatile momentum, so some traders set two baselines, respectively, to determine the presence of a price bulge.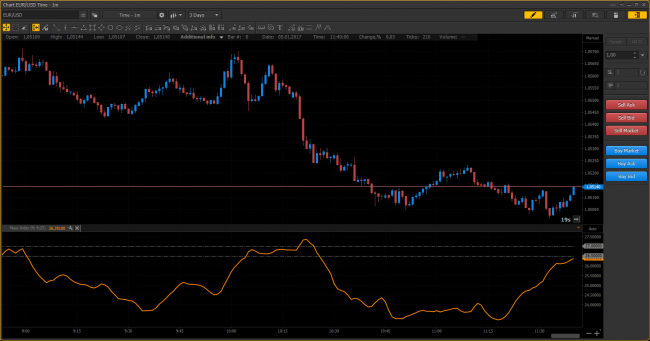 05.01.2017
27
No comments yet. Be the first.