Prokaziuk Mikhail
28.04.2017
Smoothed Fast Adaptive Trend Line indicator
The Smoothed Fast Adaptive Trend Line (SFatl) is a trend indicator which use a low frequency digital filter (FLF-1). Additional smoothing is used to prevent of generate wrong signals at each occasional market move.
Bear in mind, the "Smoothing parameter" value varies in the meaning depending on algorithm:
JJMA has smoothing parameter gap -100/+100
T3 smoothing parameter is multiplied by 100 for better visualization
Smoothing parameter for VIDYA is CMO period
Smoothing parameter for AMA is a slow EMA period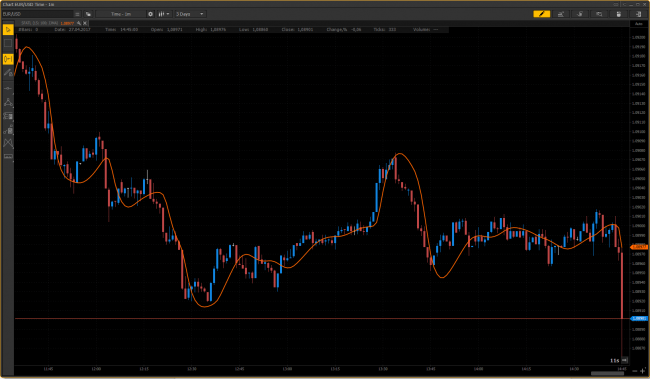 28.04.2017
62
No comments yet. Be the first.